In today's high-speed Internet era, optical communication has become the main transmission mode at all levels such as backbone network, metro network, local area network and fiber to the home. In such a prosperous industry, HUIHONGFIBER has won wide praise from the industry for its high quality, efficiency and reliability.
HUIHONGFIBER is an OEM specializing in the research and development, production and sales of optical communication products. Since its establishment, the company has been committed to providing high-quality OEM products for well-known companies and online stores in the industry. Its product lines include but are not limited to optical transmission equipment, optical cables, fiber patch cables, optical splitters, transceivers, etc., to meet various optical communication needs.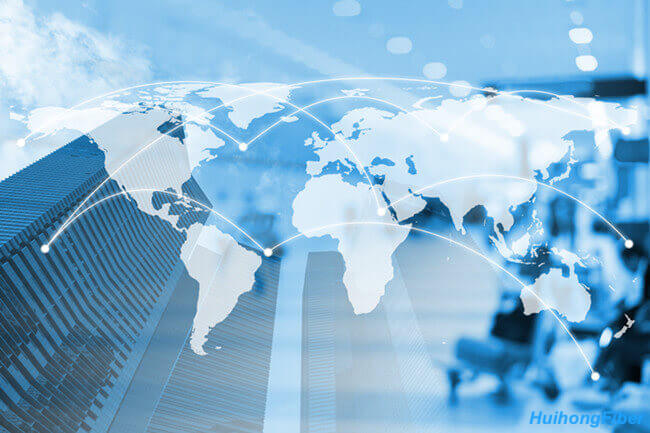 As a professional OEM manufacturer of optical communication products, the advantages of HUIHONGFIBER are not only the richness and diversity of products, but also its profound technical accumulation and exquisite manufacturing process. The company has a research and development team composed of senior experts in the industry, who are committed to developing the latest optical communication technology and applying it to products to provide users with faster, more stable and more reliable optical communication solutions.
In addition to strong technical strength, HUIHONGFIBER company has also won the trust of customers with its high-quality service and strong execution. The company has a constant inventory of products to ensure that orders can be shipped quickly after receiving orders to meet the urgent needs of customers. At the same time, HUIHONGFIBER has extremely strict requirements for product quality, and every step of the production process is strictly controlled to ensure that each product can meet the highest standards.
Over the years, HUIHONGFIBER has established long-term cooperative relations with a number of world-renowned companies and online stores to provide them with high-quality OEM services. These successful cases fully prove the leadership and excellent quality of HUIHONGFIBER in the optical communication industry.
In the future, HUIHONGFIBER will continue to be rooted in the field of optical communication, and constantly improve its technical strength and production capacity to better serve customers around the world. Whether in high-speed optical transmission, fiber-to-the-home, data center interconnection, or in emerging fields such as the Internet of Things and cloud computing, HUIHONGFIBER will help the rapid development of the global communication industry with its excellent products and high-quality services.
Our clients and customers benefit from our OEM ability, we also supply equal/equivalent/ compatible fiber optic products as well as OEM.  Sample products list as below:

| Descriptions | OEM Number | FS.com Part Number | Applications |
| --- | --- | --- | --- |
| 1m (3ft) MTP®-12 (Female) to MTP®-12 (Female) OM4 Multimode Elite Trunk Cable, 12 Fibers, Type B, Plenum (OFNP), Magenta | #68017 | FS P/N: 12FMTPOM4 | 40/100G SR4MTP® Universal Cassettes |
| 1.5m (5ft) MTP®-12 (Female) to MTP®-12 (Female) OM4 Multimode Elite Trunk Cable, 12 Fibers, Type B, Plenum (OFNP), Magenta | #73704 | FS P/N: 12FMTPOM4 | 40/100G SR4MTP® Universal Cassettes |
| 2m (7ft) MTP®-12 (Female) to MTP®-12 (Female) OM4 Multimode Elite Trunk Cable, 12 Fibers, Type B, Plenum (OFNP), Magenta | #69009 | FS P/N: 12FMTPOM4 | 40/100G SR4MTP® Universal Cassettes |
| 3m (10ft) MTP®-12 (Female) to MTP®-12 (Female) OM4 Multimode Elite Trunk Cable, 12 Fibers, Type B, Plenum (OFNP), Magenta | #68020 | FS P/N: 12FMTPOM4 | 40/100G SR4MTP® Universal Cassettes |
| 4m (13ft) MTP®-12 (Female) to MTP®-12 (Female) OM4 Multimode Elite Trunk Cable, 12 Fibers, Type B, Plenum (OFNP), Magenta | #130656 | FS P/N: 12FMTPOM4 | 40/100G SR4MTP® Universal Cassettes |
| 5m (16ft) MTP®-12 (Female) to MTP®-12 (Female) OM4 Multimode Elite Trunk Cable, 12 Fibers, Type B, Plenum (OFNP), Magenta | #68023 | FS P/N: 12FMTPOM4 | 40/100G SR4MTP® Universal Cassettes |
| 6m (20ft) MTP®-12 (Female) to MTP®-12 (Female) OM4 Multimode Elite Trunk Cable, 12 Fibers, Type B, Plenum (OFNP), Magenta | #130657 | FS P/N: 12FMTPOM4 | 40/100G SR4MTP® Universal Cassettes |
| 7m (23ft) MTP®-12 (Female) to MTP®-12 (Female) OM4 Multimode Elite Trunk Cable, 12 Fibers, Type B, Plenum (OFNP), Magenta | #93718 | FS P/N: 12FMTPOM4 | 40/100G SR4MTP® Universal Cassettes |
| 8m (26ft) MTP®-12 (Female) to MTP®-12 (Female) OM4 Multimode Elite Trunk Cable, 12 Fibers, Type B, Plenum (OFNP), Magenta | #130658 | FS P/N: 12FMTPOM4 | 40/100G SR4MTP® Universal Cassettes |
| 10m (33ft) MTP®-12 (Female) to MTP®-12 (Female) OM4 Multimode Elite Trunk Cable, 12 Fibers, Type B, Plenum (OFNP), Magenta | #68116 | FS P/N: 12FMTPOM4 | 40/100G SR4MTP® Universal Cassettes |
| 12m (39ft) MTP®-12 (Female) to MTP®-12 (Female) OM4 Multimode Elite Trunk Cable, 12 Fibers, Type B, Plenum (OFNP), Magenta | #130659 | FS P/N: 12FMTPOM4 | 40/100G SR4MTP® Universal Cassettes |
| 15m (49ft) MTP®-12 (Female) to MTP®-12 (Female) OM4 Multimode Elite Trunk Cable, 12 Fibers, Type B, Plenum (OFNP), Magenta | #84152 | FS P/N: 12FMTPOM4 | 40/100G SR4MTP® Universal Cassettes |
| 20m (66ft) MTP®-12 (Female) to MTP®-12 (Female) OM4 Multimode Elite Trunk Cable, 12 Fibers, Type B, Plenum (OFNP), Magenta | #84153 | FS P/N: 12FMTPOM4 | 40/100G SR4MTP® Universal Cassettes |
| 25m (82ft) MTP®-12 (Female) to MTP®-12 (Female) OM4 Multimode Elite Trunk Cable, 12 Fibers, Type B, Plenum (OFNP), Magenta | #96100 | FS P/N: 12FMTPOM4 | 40/100G SR4MTP® Universal Cassettes |
| 30m (98ft) MTP®-12 (Female) to MTP®-12 (Female) OM4 Multimode Elite Trunk Cable, 12 Fibers, Type B, Plenum (OFNP), Magenta | #82163 | FS P/N: 12FMTPOM4 | 40/100G SR4MTP® Universal Cassettes |
| 50m (164ft) MTP®-12 (Female) to MTP®-12 (Female) OM4 Multimode Elite Trunk Cable, 12 Fibers, Type B, Plenum (OFNP), Magenta | #107948 | FS P/N: 12FMTPOM4 | 40/100G SR4MTP® Universal Cassettes |
| Customized 8-288 Fibers MTP®-12 OM4 Multimode Elite Trunk Cable | #30962 | FS P/N: 12FMTPOM4 | 40/100G Base-8/12 Cabling System |
| Customized Length MTP®-12 (Female) to MTP®-12 (Female) OS2 Single Mode Elite Trunk Cable, 12 Fibers, Type B, Plenum (OFNP), Yellow | #74280 | FS P/N: 12FMTPSMF | 40G PLR4/100G PSM4MTP® Universal Cassettes |
| 1m (3ft) MTP®-12 (Female) to MTP®-12 (Female) OS2 Single Mode Elite Trunk Cable, 12 Fibers, Type B, Plenum (OFNP), Yellow | #68018 | FS P/N: 12FMTPSMF | 40G PLR4/100G PSM4MTP® Universal Cassettes |
| 2m (7ft) MTP®-12 (Female) to MTP®-12 (Female) OS2 Single Mode Elite Trunk Cable, 12 Fibers, Type B, Plenum (OFNP), Yellow | #69008 | FS P/N: 12FMTPSMF | 40G PLR4/100G PSM4MTP® Universal Cassettes |
| 3m (10ft) MTP®-12 (Female) to MTP®-12 (Female) OS2 Single Mode Elite Trunk Cable, 12 Fibers, Type B, Plenum (OFNP), Yellow | #68021 | FS P/N: 12FMTPSMF | 40G PLR4/100G PSM4MTP® Universal Cassettes |
| 5m (16ft) MTP®-12 (Female) to MTP®-12 (Female) OS2 Single Mode Elite Trunk Cable, 12 Fibers, Type B, Plenum (OFNP), Yellow | #68024 | FS P/N: 12FMTPSMF | 40G PLR4/100G PSM4MTP® Universal Cassettes |
| 10m (33ft) MTP®-12 (Female) to MTP®-12 (Female) OS2 Single Mode Elite Trunk Cable, 12 Fibers, Type B, Plenum (OFNP), Yellow | #68115 | FS P/N: 12FMTPSMF | 40G PLR4/100G PSM4MTP® Universal Cassettes |
| Customized 8-144 Fibers MTP®-12 OS2 Single Mode Elite Trunk Cable, Yellow | #30976 | FS P/N: 12FMTPSMF | 40/100G Base-8/12 Cabling System |
| 5m (16ft) MTP®-12 (Female) to MTP®-12 (Female) OM4 Multimode Elite Trunk Cable, 12 Fibers, Type A, Plenum (OFNP), Magenta | #68106 | FS P/N: 12FMTPOM4 | MTP® Cassettes (A to AF) |
| 10m (33ft) MTP®-12 (Female) to MTP®-12 (Female) OM4 Multimode Elite Trunk Cable, 12 Fibers, Type A, Plenum (OFNP), Magenta | #68107 | FS P/N: 12FMTPOM4 | MTP® Cassettes (A to AF) |
| 15m (49ft) MTP®-12 (Female) to MTP®-12 (Female) OM4 Multimode Elite Trunk Cable, 12 Fibers, Type A, Plenum (OFNP), Magenta | #73705 | FS P/N: 12FMTPOM4 | MTP® Cassettes (A to AF) |
| 20m (66ft) MTP®-12 (Female) to MTP®-12 (Female) OM4 Multimode Elite Trunk Cable, 12 Fibers, Type A, Plenum (OFNP), Magenta | #84154 | FS P/N: 12FMTPOM4 | MTP® Cassettes (A to AF) |
| 25m (82ft) MTP®-12 (Female) to MTP®-12 (Female) OM4 Multimode Elite Trunk Cable, 12 Fibers, Type A, Plenum (OFNP), Magenta | #107949 | FS P/N: 12FMTPOM4 | MTP® Cassettes (A to AF) |
| 30m (98ft) MTP®-12 (Female) to MTP®-12 (Female) OM4 Multimode Elite Trunk Cable, 12 Fibers, Type A, Plenum (OFNP), Magenta | #107950 | FS P/N: 12FMTPOM4 | MTP® Cassettes (A to AF) |
| Customized 8-288 Fibers MTP®-12 OM4 Multimode Elite Trunk Cable | #30962 | FS P/N: 12FMTPOM4 | 40/100G Base-8/12 Cabling System |
| 5m (16ft) MTP®-12 (Female) to MTP®-12 (Female) OS2 Single Mode Elite Trunk Cable, 12 Fibers, Type A, Plenum (OFNP), Yellow | #68102 | FS P/N: 12FMTPSMF | MTP® Cassettes (A to AF) |
| 7m (23ft) MTP®-12 (Female) to MTP®-12 (Female) OS2 Single Mode Elite Trunk Cable, 12 Fibers, Type A, Plenum (OFNP), Yellow | #158215 | FS P/N: 12FMTPSMF | MTP® Cassettes (A to AF) |
| 10m (33ft) MTP®-12 (Female) to MTP®-12 (Female) OS2 Single Mode Elite Trunk Cable, 12 Fibers, Type A, Plenum (OFNP), Yellow | #68103 | FS P/N: 12FMTPSMF | MTP® Cassettes (A to AF) |
| 15m (49ft) MTP®-12 (Female) to MTP®-12 (Female) OS2 Single Mode Elite Trunk Cable, 12 Fibers, Type A, Plenum (OFNP), Yellow | #73706 | FS P/N: 12FMTPSMF | MTP® Cassettes (A to AF) |
| 20m (66ft) MTP®-12 (Female) to MTP®-12 (Female) OS2 Single Mode Elite Trunk Cable, 12 Fibers, Type A, Plenum (OFNP), Yellow | #107945 | FS P/N: 12FMTPSMF | MTP® Cassettes (A to AF) |
| 25m (82ft) MTP®-12 (Female) to MTP®-12 (Female) OS2 Single Mode Elite Trunk Cable, 12 Fibers, Type A, Plenum (OFNP), Yellow | #107946 | FS P/N: 12FMTPSMF | MTP® Cassettes (A to AF) |
| 30m (98ft) MTP®-12 (Female) to MTP®-12 (Female) OS2 Single Mode Elite Trunk Cable, 12 Fibers, Type A, Plenum (OFNP), Yellow | #107947 | FS P/N: 12FMTPSMF | MTP® Cassettes (A to AF) |
| Customized 8-144 Fibers MTP®-12 OS2 Single Mode Elite Trunk Cable, Yellow | #30976 | FS P/N: 12FMTPSMF | 40/100G Base-8/12 Cabling System |
| 1m (3ft) MTP®-12 (Male) to MTP®-12 (Male) OS2 Single Mode Elite Trunk Cable, 12 Fibers, Type A, Plenum (OFNP), Yellow New | #190676 | FS P/N: 12FMTPSMF | Additional Distance for 40/100G Backbones |
| 3m (10ft) MTP®-12 (Male) to MTP®-12 (Male) OS2 Single Mode Elite Trunk Cable, 12 Fibers, Type A, Plenum (OFNP), Yellow New | #190677 | FS P/N: 12FMTPSMF | Additional Distance for 40/100G Backbones |
| 5m (16ft) MTP®-12 (Male) to MTP®-12 (Male) OS2 Single Mode Elite Trunk Cable, 12 Fibers, Type A, Plenum (OFNP), Yellow New | #190678 | FS P/N: 12FMTPSMF | Additional Distance for 40/100G Backbones |
| Customized 8-144 Fibers MTP®-12 OS2 Single Mode Elite Trunk Cable, Yellow | #30976 | FS P/N: 12FMTPSMF | 40/100G Base-8/12 Cabling System |
| 1m (3ft) MTP®-12 (Male) to MTP®-12 (Female) OS2 Single Mode Elite Trunk Cable, 12 Fibers, Type A, Plenum (OFNP), Yellow New | #190673 | FS P/N: 12FMTPSMF | Additional Distance for 40/100G Backbones |
| 3m (10ft) MTP®-12 (Male) to MTP®-12 (Female) OS2 Single Mode Elite Trunk Cable, 12 Fibers, Type A, Plenum (OFNP), Yellow New | #190674 | FS P/N: 12FMTPSMF | Additional Distance for 40/100G Backbones |
| 5m (16ft) MTP®-12 (Male) to MTP®-12 (Female) OS2 Single Mode Elite Trunk Cable, 12 Fibers, Type A, Plenum (OFNP), Yellow | #190675 | FS P/N: 12FMTPSMF | Additional Distance for 40/100G Backbones |
| Customized 8-144 Fibers MTP®-12 OS2 Single Mode Elite Trunk Cable, Yellow | #30976 | FS P/N: 12FMTPSMF | 40/100G Base-8/12 Cabling System |
| 1m (3ft) Senko MPO Female 12 Fibers Type B LSZH OM4 (OM3) 50/125 Multimode Elite Trunk Cable, Magenta | #66234 | FS P/N: 12FMPOOM4 | 40/100G SR4MPO Universal Cassettes |
| Customized 8-144 Fibers Senko MPO-12 OM4 Multimode Elite Trunk Cable | #30850 | FS P/N: 12FMPOOM4 | 40/100G Base-8/12 Cabling System |
| 1m (3ft) MTP®- 24 (Female) to MTP®- 24 (Female) OM4 Multimode Elite Trunk Cable, 24 Fibers, Type A, Plenum (OFNP), Magenta | #68041 | FS P/N: 24FMTPOM4 | 100G SR10MTP® Cassettes (A to AF) |
| 2m (7ft) MTP®- 24 (Female) to MTP®- 24 (Female) OM4 Multimode Elite Trunk Cable, 24 Fibers, Type A, Plenum (OFNP), Magenta | #72420 | FS P/N: 24FMTPOM4 | 100G SR10MTP® Cassettes (A to AF) |
| 3m (10ft) MTP®- 24 (Female) to MTP®- 24 (Female) OM4 Multimode Elite Trunk Cable, 24 Fibers, Type A, Plenum (OFNP), Magenta | #68043 | FS P/N: 24FMTPOM4 | 100G SR10MTP® Cassettes (A to AF) |
| 5m (16ft) MTP®- 24 (Female) to MTP®- 24 (Female) OM4 Multimode Elite Trunk Cable, 24 Fibers, Type A, Plenum (OFNP), Magenta | #68045 | FS P/N: 24FMTPOM4 | 100G SR10MTP® Cassettes (A to AF) |
| 10m (33ft) MTP®- 24 (Female) to MTP®- 24 (Female) OM4 Multimode Elite Trunk Cable, 24 Fibers, Type A, Plenum (OFNP), Magenta | #68125 | FS P/N: 24FMTPOM4 | 100G SR10MTP® Cassettes (A to AF) |
| 15m (49ft) MTP®- 24 (Female) to MTP®- 24 (Female) OM4 Multimode Elite Trunk Cable, 24 Fibers, Type A, Plenum (OFNP), Magenta | #107951 | FS P/N: 24FMTPOM4 | 100G SR10MTP® Cassettes (A to AF) |
| 20m (66ft) MTP®- 24 (Female) to MTP®- 24 (Female) OM4 Multimode Elite Trunk Cable, 24 Fibers, Type A, Plenum (OFNP), Magenta | #107952 | FS P/N: 24FMTPOM4 | 100G SR10MTP® Cassettes (A to AF) |
| Customized 24-192 Fibers MTP®-24 OM4 Multimode Elite Trunk Cable, Magenta | #31014 | FS P/N: 24FMTPOM4 | 40/100G Base-24 Cabling System |
| 3m (10ft) MTP®-12 (Male) to MTP®-12 (Female) OM4 Multimode Elite Trunk Cable, 12 Fibers, Type B, Plenum (OFNP), Magenta | #128941 | FS P/N: 12FMTPOM4 | Additional Distance for 40/100G Backbones |
| 5m (16ft) MTP®-12 (Male) to MTP®-12 (Female) OM4 Multimode Elite Trunk Cable, 12 Fibers, Type B, Plenum (OFNP), Magenta | #128942 | FS P/N: 12FMTPOM4 | Additional Distance for 40/100G Backbones |
| 7m (23ft) MTP®-12 (Male) to MTP®-12 (Female) OM4 Multimode Elite Trunk Cable, 12 Fibers, Type B, Plenum (OFNP), Magenta | #128943 | FS P/N: 12FMTPOM4 | Additional Distance for 40/100G Backbones |
| Customized 8-288 Fibers MTP®-12 OM4 Multimode Elite Trunk Cable | #30962 | FS P/N: 12FMTPOM4 | 40/100G Base-8/12 Cabling System |
| 1m (3ft) MTP®-16 APC (Female) to MTP®-16 APC (Female) OM4 Multimode Elite Trunk Cable, 16 Fibers, Plenum (OFNP), Magenta, for 400G Network Connection | #93744 | FS P/N: 16FMTPOM4 | 400G SR8 |
| 2m (7ft) MTP®-16 APC (Female) to MTP®-16 APC (Female) OM4 Multimode Elite Trunk Cable, 16 Fibers, Plenum (OFNP), Magenta, for 400G Network Connection | #93745 | FS P/N: 16FMTPOM4 | 400G SR8 |
| 3m (10ft) MTP®-16 APC (Female) to MTP®-16 APC (Female) OM4 Multimode Elite Trunk Cable, 16 Fibers, Plenum (OFNP), Magenta, for 400G Network Connection | #93746 | FS P/N: 16FMTPOM4 | 400G SR8 |
| 5m (16ft) MTP®-16 APC (Female) to MTP®-16 APC (Female) OM4 Multimode Elite Trunk Cable, 16 Fibers, Plenum (OFNP), Magenta, for 400G Network Connection | #93747 | FS P/N: 16FMTPOM4 | 400G SR8 |
| 10m (33ft) MTP®-16 APC (Female) to MTP®-16 APC (Female) OM4 Multimode Elite Trunk Cable, 16 Fibers, Plenum (OFNP), Magenta, for 400G Network Connection | #93748 | FS P/N: 16FMTPOM4 | 400G SR8 |
| Customized 16/32 Fibers MTP®-16 OM4 Multimode Elite Trunk Cable, Plenum (OFNP), Magenta | #132843 | FS P/N: 16FMTPOM4 | 400G Base-16 Cabling System |
| 5m (16ft) MTP®-12 (Female) to MTP®-12 (Female) OS2 Single Mode Elite Trunk Cable, 12 Fibers, Type B, LSZH, Yellow | #43986 | FS P/N: 12FMTPSMF | 40G PLR4/100G PSM4MTP® Universal Cassettes |
| 10m (33ft) MTP®-12 (Female) to MTP®-12 (Female) OS2 Single Mode Elite Trunk Cable, 12 Fibers, Type B, LSZH, Yellow | #43987 | FS P/N: 12FMTPSMF | 40G PLR4/100G PSM4MTP® Universal Cassettes |
| Customized 8-144 Fibers MTP®-12 OS2 Single Mode Elite Trunk Cable, Yellow | #30976 | FS P/N: 12FMTPSMF | 40/100G Base-8/12 Cabling System |
| Customized Length MTP®-12 (Female) to MTP®-12 (Female) OM5 Multimode Elite Trunk Cable, 12 Fibers, Type B, Plenum (OFNP), Lime Green | #116395 | FS P/N: 12FMTPOM5 | SWDM Solutions |
| 2m (7ft) MTP®-12 (Female) to MTP®-12 (Female) OM5 Multimode Elite Trunk Cable, 12 Fibers, Type B, Plenum (OFNP), Lime Green | #116391 | FS P/N: 12FMTPOM5 | SWDM Solutions |
| 3m (10ft) MTP®-12 (Female) to MTP®-12 (Female) OM5 Multimode Elite Trunk Cable, 12 Fibers, Type B, Plenum (OFNP), Lime Green | #116392 | FS P/N: 12FMTPOM5 | SWDM Solutions |
| 5m (16ft) MTP®-12 (Female) to MTP®-12 (Female) OM5 Multimode Elite Trunk Cable, 12 Fibers, Type B, Plenum (OFNP), Lime Green | #116393 | FS P/N: 12FMTPOM5 | SWDM Solutions |
| 10m (33ft) MTP®-12 (Female) to MTP®-12 (Female) OM5 Multimode Elite Trunk Cable, 12 Fibers, Type B, Plenum (OFNP), Lime Green | #116394 | FS P/N: 12FMTPOM5 | SWDM Solutions |
| 1m (3ft) MTP®- 24 (Female) to MTP®- 24 (Female) OS2 Single Mode Elite Trunk Cable, 24 Fibers, Type A, Plenum (OFNP), Yellow | #72421 | FS P/N: 24FMTPSMF | MTP® Cassettes (A to AF) |
| 2m (7ft) MTP®- 24 (Female) to MTP®- 24 (Female) OS2 Single Mode Elite Trunk Cable, 24 Fibers, Type A, Plenum (OFNP), Yellow | #72422 | FS P/N: 24FMTPSMF | MTP® Cassettes (A to AF) |
| 3m (10ft) MTP®- 24 (Female) to MTP®- 24 (Female) OS2 Single Mode Elite Trunk Cable, 24 Fibers, Type A, Plenum (OFNP), Yellow | #72423 | FS P/N: 24FMTPSMF | MTP® Cassettes (A to AF) |
| 5m (16ft) MTP®- 24 (Female) to MTP®- 24 (Female) OS2 Single Mode Elite Trunk Cable, 24 Fibers, Type A, Plenum (OFNP), Yellow | #72424 | FS P/N: 24FMTPSMF | MTP® Cassettes (A to AF) |
| 10m (33ft) MTP®- 24 (Female) to MTP®- 24 (Female) OS2 Single Mode Elite Trunk Cable, 24 Fibers, Type A, Plenum (OFNP), Yellow | #72425 | FS P/N: 24FMTPSMF | MTP® Cassettes (A to AF) |
| Customized 24-144 Fibers MTP®-24 OS2 Single Mode Elite Trunk Cable, Yellow | #31012 | FS P/N: 24FMTPSMF | 40/100G Base-24 Cabling System |
| 1m (3ft) Senko MPO-24 (Female) to MPO-24 (Female) OM3 Multimode Elite Trunk Cable, 24 Fibers, Type A, LSZH, Aqua | #92876 | FS P/N: 24FMPOOM3 | MPO Cassettes (A to AF) |
| Customized 24-144 Fibers Senko MPO-24 OM3 Multimode Elite Trunk Cable, Aqua | #30930 | FS P/N: 24FMPOOM3 | 40/100G Base-24 Cabling System |
| 1m (3ft) MTP®-16 APC (Female) to MTP®-16 APC (Female) OS2 Single Mode Standard IL Trunk Cable, 16 Fibers, Plenum (OFNP), Yellow, for 800G Network Connection | #150162 | FS P/N: 16FMTPSMF | 800G DR8/XDR8 |
| 2m (7ft) MTP®-16 APC (Female) to MTP®-16 APC (Female) OS2 Single Mode Standard IL Trunk Cable, 16 Fibers, Plenum (OFNP), Yellow, for 800G Network Connection | #150163 | FS P/N: 16FMTPSMF | 800G DR8/XDR8 |
| 3m (10ft) MTP®-16 APC (Female) to MTP®-16 APC (Female) OS2 Single Mode Standard IL Trunk Cable, 16 Fibers, Plenum (OFNP), Yellow, for 800G Network Connection | #150164 | FS P/N: 16FMTPSMF | 800G DR8/XDR8 |
| 5m (16ft) MTP®-16 APC (Female) to MTP®-16 APC (Female) OS2 Single Mode Standard IL Trunk Cable, 16 Fibers, Plenum (OFNP), Yellow, for 800G Network Connection | #150165 | FS P/N: 16FMTPSMF | 800G DR8/XDR8 |
| Customized 16 Fibers MTP®-16 OS2 Single Mode Standard IL Trunk Cable, Plenum (OFNP), Yellow | #150171 | FS P/N: 16FMTPSMF | 800G Base-16 Cabling System |
| 5m (16ft) MTP® Female to MTP® Female 12 Fibers OS2 9/125 Single Mode HD Trunk Cable, Type B, Elite, LSZH, Yellow | #62920 | FS P/N: HD-12FMTPSMF | 40G PLR4/100G PSM4MTP® Universal Cassettes |
| 7m (23ft) MTP® Female 12 Fibers Type B LSZH OS2 9/125 Single Mode Elite HD Trunk Cable, Yellow | #62929 | FS P/N: HD-12FMTPSMF | 40G PLR4/100G PSM4MTP® Universal Cassettes |
| Customized 8-144 Fibers MTP®-12 OS2 Single Mode Elite Trunk Cable, Yellow | #30976 | FS P/N: HD-12FMTPSMF | 40/100G Base-8/12 Cabling System |
| 5m (16ft) MTP®-12 (Male) to MTP®-12 (Male) OM4 Multimode Elite Trunk Cable, 72 Fibers (6x 12F), Type B, Plenum (OFNP), Magenta | #185931 | FS P/N: 72FMTPOM4 | Additional Distance for 40/100G Backbones |
| 10m (33ft) MTP®-12 (Male) to MTP®-12 (Male) OM4 Multimode Elite Trunk Cable, 72 Fibers (6x 12F), Type B, Plenum (OFNP), Magenta | #185932 | FS P/N: 72FMTPOM4 | Additional Distance for 40/100G Backbones |
| Customized 8-288 Fibers MTP®-12 OM4 Multimode Elite Trunk Cable | #30962 | FS P/N: 72FMTPOM4 | 40/100G Base-8/12 Cabling System |
| 1m (3ft) MPO-24 (Female) to MPO-24 (Female) OM3 Multimode Elite Trunk Cable, 24 Fibers, Type C, Plenum (OFNP), Aqua | #71690 | FS P/N: 24FMPOOM3 | MPO Cassettes (A to A) |
| 10m (33ft) MTP®-12 (Female) to MTP®-12 (Female) OM4 Multimode Elite Trunk Cable, 24 Fibers (2x 12F), Type A, LSZH, Magenta | #185929 | FS P/N: 24FMTPOM4 | MTP® Cassettes (A to AF) |
| 6m (20ft) MTP® Female to Female 72 Fibers OS2 9/125 Single Mode Trunk Cable, Type A, Elite, LSZH, Yellow | #71204 | FS P/N: 12FMTPSMF | MTP® Cassettes (A to AF) |
| 10m (33ft) MTP®-12 (Male) to MTP®-12 (Male) OM4 Multimode Elite Trunk Cable, 48 Fibers (4x 12F), Type B, Plenum (OFNP), Magenta | #185930 | FS P/N: 48FMTPOM4 | Additional Distance for 40/100G Backbones |
| Customized Length MTP®-24 (Female) to MTP®-24 (Female) OM5 Multimode Elite Trunk Cable, 24 Fibers, Type A, Plenum (OFNP), Lime Green | #183681 | FS P/N: 24FMTPOM5 | SWDM SolutionsMTP® Cassettes (A to AF) |
| 2m (7ft) MTP®-24 (Female) to MTP®-24 (Female) OM5 Multimode Elite Trunk Cable, 24 Fibers, Type A, Plenum (OFNP), Lime Green | #183677 | FS P/N: 24FMTPOM5 | SWDM SolutionsMTP® Cassettes (A to AF) |
| 3m (10ft) MTP®-24 (Female) to MTP®-24 (Female) OM5 Multimode Elite Trunk Cable, 24 Fibers, Type A, Plenum (OFNP), Lime Green | #183678 | FS P/N: 24FMTPOM5 | SWDM SolutionsMTP® Cassettes (A to AF) |
| 5m (16ft) MTP®-24 (Female) to MTP®-24 (Female) OM5 Multimode Elite Trunk Cable, 24 Fibers, Type A, Plenum (OFNP), Lime Green | #183679 | FS P/N: 24FMTPOM5 | SWDM SolutionsMTP® Cassettes (A to AF) |
| 10m (33ft) MTP®-24 (Female) to MTP®-24 (Female) OM5 Multimode Elite Trunk Cable, 24 Fibers, Type A, Plenum (OFNP), Lime Green | #183680 | FS P/N: 24FMTPOM5 | SWDM SolutionsMTP® Cassettes (A to AF) |
| 1m (3ft) MTP®-12 (Female) to MTP®-12 (Female) OM5 Multimode Elite Trunk Cable, 12 Fibers, Type A, Plenum (OFNP), Lime Green | #183670 | FS P/N: 12FMTPOM5 | SWDM SolutionsMTP® Cassettes (A to AF) |
| 2m (7ft) MTP®-12 (Female) to MTP®-12 (Female) OM5 Multimode Elite Trunk Cable, 12 Fibers, Type A, Plenum (OFNP), Lime Green | #183671 | FS P/N: 12FMTPOM5 | SWDM SolutionsMTP® Cassettes (A to AF) |
| 3m (10ft) MTP®-12 (Female) to MTP®-12 (Female) OM5 Multimode Elite Trunk Cable, 12 Fibers, Type A, Plenum (OFNP), Lime Green | #183672 | FS P/N: 12FMTPOM5 | SWDM SolutionsMTP® Cassettes (A to AF) |
| 5m (16ft) MTP®-12 (Female) to MTP®-12 (Female) OM5 Multimode Elite Trunk Cable, 12 Fibers, Type A, Plenum (OFNP), Lime Green | #183673 | FS P/N: 12FMTPOM5 | SWDM SolutionsMTP® Cassettes (A to AF) |
| 10m (33ft) MTP®-12 (Female) to MTP®-12 (Female) OM5 Multimode Elite Trunk Cable, 12 Fibers, Type A, Plenum (OFNP), Lime Green | #183674 | FS P/N: 12FMTPOM5 | SWDM SolutionsMTP® Cassettes (A to AF) |
| Customized Length MTP®-12 (Female) to MTP®-12 (Female) OM5 Multimode Elite Trunk Cable, 12 Fibers, Type A, Plenum (OFNP), Lime Green | #183675 | FS P/N: 12FMTPOM5 | SWDM SolutionsMTP® Cassettes (A to AF) |
| 1m (3ft) MTP® Female to 4 LC UPC Duplex 8 Fibers Type B Plenum (OFNP) OS2 9/125 Single Mode Elite Breakout Cable, Yellow | #68048 | FS P/N: 8FMTPLCSMF | 40G PLR4 to 10G LR100G PSM4 to 25G LR |
| 2m (7ft) MTP® Female to 4 LC UPC Duplex 8 Fibers Type B Plenum (OFNP) OS2 9/125 Single Mode Elite Breakout Cable, Yellow | #69021 | FS P/N: 8FMTPLCSMF | 40G PLR4 to 10G LR100G PSM4 to 25G LR |
| 3m (10ft) MTP® Female to 4 LC UPC Duplex 8 Fibers Type B Plenum (OFNP) OS2 9/125 Single Mode Elite Breakout Cable, Yellow | #68054 | FS P/N: 8FMTPLCSMF | 40G PLR4 to 10G LR100G PSM4 to 25G LR |
| 5m (16ft) MTP® Female to 4 LC UPC Duplex 8 Fibers Type B Plenum (OFNP) OS2 9/125 Single Mode Elite Breakout Cable, Yellow | #68060 | FS P/N: 8FMTPLCSMF | 40G PLR4 to 10G LR100G PSM4 to 25G LR |
| 10m (33ft) MTP® Female to 4 LC UPC Duplex 8 Fibers Type B Plenum (OFNP) OS2 9/125 Single Mode Elite Breakout Cable, Yellow | #68166 | FS P/N: 8FMTPLCSMF | 40G PLR4 to 10G LR100G PSM4 to 25G LR |
| Customized 8-144 Fibers MTP®-12 OS2 Single Mode Elite Breakout Cable, Yellow | #31099 | FS P/N: 8FMTPLCSMF | 40/100G Base-8/12 Cabling System |
| 1m (3ft) MTP® Female to 4 LC UPC Duplex 8 Fibers Type B Plenum (OFNP) OM4 50/125 Multimode Elite Breakout Cable, Magenta | #68047 | FS P/N: 8FMTPLCOM4 | 40G SR4 to 10G SR100G SR4 to 25G SR |
| 2m (7ft) MTP® Female to 4 LC UPC Duplex 8 Fibers Type B Plenum (OFNP) OM4 50/125 Multimode Elite Breakout Cable, Magenta | #69022 | FS P/N: 8FMTPLCOM4 | 40G SR4 to 10G SR100G SR4 to 25G SR |
| 3m (10ft) MTP® Female to 4 LC UPC Duplex 8 Fibers Type B Plenum (OFNP) OM4 50/125 Multimode Elite Breakout Cable, Magenta | #68053 | FS P/N: 8FMTPLCOM4 | 40G SR4 to 10G SR100G SR4 to 25G SR |
| 5m (16ft) MTP® Female to 4 LC UPC Duplex 8 Fibers Type B Plenum (OFNP) OM4 50/125 Multimode Elite Breakout Cable, Magenta | #68059 | FS P/N: 8FMTPLCOM4 | 40G SR4 to 10G SR100G SR4 to 25G SR |
| 10m (33ft) MTP® Female to 4 LC UPC Duplex 8 Fibers Type B Plenum (OFNP) OM4 50/125 Multimode Elite Breakout Cable, Magenta | #68167 | FS P/N: 8FMTPLCOM4 | 40G SR4 to 10G SR100G SR4 to 25G SR |
| Customized 8-144 Fibers MTP®-12 OM4 Multimode Elite Breakout Cable | #31097 | FS P/N: 8FMTPLCOM4 | 40/100G Base-8/12 Cabling System |
| 1m (3ft) MTP®-16 APC (Female) to 8 LC UPC Duplex OM4 Multimode Elite Breakout Cable, 16 Fibers, Plenum (OFNP), Magenta | #118108 | FS P/N: 16FMTPLCOM4 | 400G SR8 to 50G SR |
| 2m (7ft) MTP®-16 APC (Female) to 8 LC UPC Duplex OM4 Multimode Elite Breakout Cable, 16 Fibers, Plenum (OFNP), Magenta | #118109 | FS P/N: 16FMTPLCOM4 | 400G SR8 to 50G SR |
| 3m (10ft) MTP®-16 APC (Female) to 8 LC UPC Duplex OM4 Multimode Elite Breakout Cable, 16 Fibers, Plenum (OFNP), Magenta | #118110 | FS P/N: 16FMTPLCOM4 | 400G SR8 to 50G SR |
| 5m (16ft) MTP®-16 APC (Female) to 8 LC UPC Duplex OM4 Multimode Elite Breakout Cable, 16 Fibers, Plenum (OFNP), Magenta | #118111 | FS P/N: 16FMTPLCOM4 | 400G SR8 to 50G SR |
| 10m (33ft) MTP®-16 APC (Female) to 8 LC UPC Duplex OM4 Multimode Elite Breakout Cable, 16 Fibers, Plenum (OFNP), Magenta | #118112 | FS P/N: 16FMTPLCOM4 | 400G SR8 to 50G SR |
| 1m (3ft) MTP® Female to 6 LC UPC Uniboot with Push Pull Tabs 12 Fibers Type A LSZH OM4 50/125 Multimode Elite HD Breakout Cable, Magenta | #62943 | FS P/N: HD-12FMTPLCOM4 | 40/100G Base-12 Cabling System |
| 3m (10ft) MTP® Female to 6 LC UPC Uniboot with Push Pull Tabs 12 Fibers Type A LSZH OM4 50/125 Multimode Elite HD Breakout Cable, Magenta | #62946 | FS P/N: HD-12FMTPLCOM4 | 40/100G Base-12 Cabling System |
| 10m (33ft) MTP® Female to 6 LC UPC Uniboot with Push Pull Tabs 12 Fibers Type A LSZH OM4 50/125 Multimode Elite HD Breakout Cable, Magenta | #62955 | FS P/N: HD-12FMTPLCOM4 | 40/100G Base-12 Cabling System |
| Customized 8-24 Fibers MTP®-12 OM4 Multimode HD BIF Breakout Cable, Elite, LSZH Bunch | #61713 | FS P/N: HD-12FMTPLCOM4 | 40/100G Base-12 Cabling System |
| 4m (13ft) MTP® Female to 4 LC UPC Duplex 8 Fibers Type A LSZH OS2 9/125 Single Mode Elite Breakout Cable, 0.9mm Breakout Leg, Yellow | #34963 | FS P/N: 8FMTPLCSMF | 40/100G Base-8 Cabling System |
| 1m (3ft) MTP®-16 APC (Female) to 8 LC UPC Duplex OS2 Single Mode Standard IL Breakout Cable, 16 Fibers, Plenum (OFNP), Yellow, for 800G Network Connection | #150166 | FS P/N: 16FMTPLCSMF | 800G XDR8 to 100G FR |
| 2m (7ft) MTP®-16 APC (Female) to 8 LC UPC Duplex OS2 Single Mode Standard IL Breakout Cable, 16 Fibers, Plenum (OFNP), Yellow, for 800G Network Connection | #150167 | FS P/N: 16FMTPLCSMF | 800G XDR8 to 100G FR |
| 3m (10ft) MTP®-16 APC (Female) to 8 LC UPC Duplex OS2 Single Mode Standard IL Breakout Cable, 16 Fibers, Plenum (OFNP), Yellow, for 800G Network Connection | #150168 | FS P/N: 16FMTPLCSMF | 800G XDR8 to 100G FR |
| 5m (16ft) MTP®-16 APC (Female) to 8 LC UPC Duplex OS2 Single Mode Standard IL Breakout Cable, 16 Fibers, Plenum (OFNP), Yellow, for 800G Network Connection | #150169 | FS P/N: 16FMTPLCSMF | 800G XDR8 to 100G FR |
| 5m (16ft) MTP® Female to 6 LC UPC Uniboot with Push Pull Tab 12 Fibers Type A LSZH OS2 9/125 Single Mode Elite HD Breakout Cable, Yellow | #62950 | FS P/N: HD-12FMTPLCSMF | 40/100G Base-12 Cabling System |
| Customized 8-24 Fibers MTP®-12 OS2 Single Mode HD BIF Breakout Cable, Elite, LSZH Bunch | #61712 | FS P/N: HD-12FMTPXXSMF | 40/100G Base-8/12 Cabling System |
| 5m (16ft) MTP® Female to 24 FC UPC Simplex 24 Fibers OM3 50/125 Multimode Breakout Cable, Elite, LSZH, Aqua | #71179 | FS P/N: 24FMTPFCOM3 | 40/100G Base-24 Cabling System |
| 10m (33ft) MTP® Female to 24 FC UPC Simplex 24 Fibers OM3 50/125 Multimode Breakout Cable, Elite, LSZH, Aqua | #71181 | FS P/N: 24FMTPFCOM3 | 40/100G Base-24 Cabling System |
| 5m (16ft) MTP® Female to 6 LC UPC Uniboot with Push Pull Tab 12 Fibers Type A LSZH OS2 9/125 Single Mode Elite HD Breakout Cable, Yellow | #42298 | FS P/N: HD-12FMTPLCSMF | 40/100G Base-12 Cabling System |
| 1m (3ft) MTP® Female to 4 MDC UPC Duplex 8 Fibers Type B Plenum (OFNP) OS2 9/125 Single Mode Elite Breakout Cable, Yellow | #139611 | FS P/N: 8FMTPMDCSMF | QSFP28 or QSFP+ to MDC Patch Panels |
| 2m (7ft) MTP® Female to 4 MDC UPC Duplex 8 Fibers Type B Plenum (OFNP) OS2 9/125 Single Mode Elite Breakout Cable, Yellow | #139612 | FS P/N: 8FMTPMDCSMF | QSFP28 or QSFP+ to MDC Patch Panels |
| 3m (10ft) MTP® Female to 4 MDC UPC Duplex 8 Fibers Type B Plenum (OFNP) OS2 9/125 Single Mode Elite Breakout Cable, Yellow | #139613 | FS P/N: 8FMTPMDCSMF | QSFP28 or QSFP+ to MDC Patch Panels |
| Customized Length MTP® Female to 4 MDC UPC Duplex 8 Fibers Type B Plenum (OFNP) OS2 9/125 Single Mode Elite Breakout Cable, Yellow | #139614 | FS P/N: 8FMTPMDCSMF | QSFP28 or QSFP+ to MDC Patch Panels |
| 1m (3ft) MTP® Female to 6 LC UPC Uniboot with Push Pull Tab 12 Fibers Type A LSZH OM4 50/125 Multimode Elite HD Breakout Cable, Magenta | #42342 | FS P/N: HD-12FMTPLCOM4 | 40/100G Base-12 Cabling System |
| 2m (7ft) MTP Female to 4 LC UPC Duplex 8 Fibers Type B Plenum (OFNP) OS2 9/125 Single Mode Elite Breakout Cable, Black | #103518 | FS P/N: 8FMTPLCSMF | 40G PLR4 to 10G LR100G PSM4 to 25G LR |
| 3m (10ft) MTP Female to 4 LC UPC Duplex 8 Fibers Type B Plenum (OFNP) OS2 9/125 Single Mode Elite Breakout Cable, Black | #103519 | FS P/N: 8FMTPLCSMF | 40G PLR4 to 10G LR100G PSM4 to 25G LR |
| 90m (295.28ft) Senko MPO Female to 4 LC 8 Fibers Type B LSZH OM4 50/125 Multimode Elite Breakout Cable, Magenta | #92892 | FS P/N: 8FMPOLCOM4 | 40G SR4 to 10G SR100G SR4 to 25G SR |
| 2m (7ft) MTP® PRO-12 (Male) to MTP® PRO-12 (Male) OM4 Multimode Elite Trunk Cable, 12 Fibers, Type B, Plenum (OFNP), Magenta | #106171 | FS P/N: 12FMTPPROOM4 | Field Pinning and Polarity Change |
| 10m (33ft) MTP® PRO-12 (Male) to MTP® PRO-12 (Male) OM4 Multimode Elite Trunk Cable, 12 Fibers, Type B, Plenum (OFNP), Magenta | #106233 | FS P/N: 12FMTPPROOM4 | Field Pinning and Polarity Change |
| 15m (49ft) MTP® PRO-12 (Male) to MTP® PRO-12 (Male) OM4 Multimode Elite Trunk Cable, 12 Fibers, Type B, Plenum (OFNP), Magenta | #106234 | FS P/N: 12FMTPPROOM4 | Field Pinning and Polarity Change |
| Customized MTP® PRO 8-144 Fibers MTP®-12 OM4 Multimode Elite Trunk Cable | #80734 | FS P/N: 12FMTPPROOM4 | Field Pinning and Polarity Change |
| 2m (7ft) MTP® PRO-12 (Male) to MTP® PRO-12 (Male) OS2 Single Mode Elite Trunk Cable, 12 Fibers, Type B, Plenum (OFNP), Yellow | #106172 | FS P/N: 12FMTPPROOS2 | Field Pinning and Polarity Change |
| 10m (33ft) MTP® PRO-12 (Male) to MTP® PRO-12 (Male) OS2 Single Mode Elite Trunk Cable, 12 Fibers, Type B, Plenum (OFNP), Yellow | #106235 | FS P/N: 12FMTPPROOS2 | Field Pinning and Polarity Change |
| 15m (49ft) MTP® PRO-12 (Male) to MTP® PRO-12 (Male) OS2 Single Mode Elite Trunk Cable, 12 Fibers, Type B, Plenum (OFNP), Yellow | #106236 | FS P/N: 12FMTPPROOS2 | Field Pinning and Polarity Change |
| Customized MTP® PRO 8-144 Fibers MTP®-12 OS2 Single Mode Elite Trunk Cable, Yellow | #80736 | FS P/N: 12FMTPPROOS2 | Field Pinning and Polarity Change |
| 1m (3ft) MTP®-24 (Female) to 2 x MTP®-12 (Female) OM4 Multimode Conversion Harness Cable, 24 Fibers, Type A, Plenum (OFNP), Magenta | #165849 | FS P/N: 24FMTPOM4 | Convert Base-12 Backbones to Base-24 Deployments |
| 2m (7ft) MTP®-24 (Female) to 2 x MTP®-12 (Female) OM4 Multimode Conversion Harness Cable, 24 Fibers, Type A, Plenum (OFNP), Magenta | #165850 | FS P/N: 24FMTPOM4 | Convert Base-12 Backbones to Base-24 Deployments |
| 3m (10ft) MTP®-24 (Female) to 2 x MTP®-12 (Female) OM4 Multimode Conversion Harness Cable, 24 Fibers, Type A, Plenum (OFNP), Magenta | #165851 | FS P/N: 24FMTPOM4 | Convert Base-12 Backbones to Base-24 Deployments |
| 5m (16ft) MTP®-24 (Female) to 2 x MTP®-12 (Female) OM4 Multimode Conversion Harness Cable, 24 Fibers, Type A, Plenum (OFNP), Magenta | #165852 | FS P/N: 24FMTPOM4 | Convert Base-12 Backbones to Base-24 Deployments |
| 10m (33ft) MTP®-24 (Female) to 2 x MTP®-12 (Female) OM4 Multimode Conversion Harness Cable, 24 Fibers, Type A, Plenum (OFNP), Magenta | #165853 | FS P/N: 24FMTPOM4 | Convert Base-12 Backbones to Base-24 Deployments |
| Customized MTP® 24 Fibers OM4 Multimode Conversion Harness Cable | #69995 | FS P/N: 24FMTPOM4 | Convert Base-12 Backbones to Base-24 Deployments |
| 1m (3ft) MTP®-24 (Female) to 3 x MTP®-8 (Female) OM4 Multimode Conversion Harness Cable, 24 Fibers, Type B, Plenum (OFNP), Magenta | #165861 | FS P/N: 24FMTPOM4 | 40/100G Base-24 Cabling System |
| 2m (7ft) MTP®-24 (Female) to 3 x MTP®-8 (Female) OM4 Multimode Conversion Harness Cable, 24 Fibers, Type B, Plenum (OFNP), Magenta | #165862 | FS P/N: 24FMTPOM4 | 40/100G Base-24 Cabling System |
| 3m (10ft) MTP®-24 (Female) to 3 x MTP®-8 (Female) OM4 Multimode Conversion Harness Cable, 24 Fibers, Type B, Plenum (OFNP), Magenta | #165863 | FS P/N: 24FMTPOM4 | 40/100G Base-24 Cabling System |
| 5m (16ft) MTP®-24 (Female) to 3 x MTP®-8 (Female) OM4 Multimode Conversion Harness Cable, 24 Fibers, Type B, Plenum (OFNP), Magenta | #165864 | FS P/N: 24FMTPOM4 | 40/100G Base-24 Cabling System |
| 10m (33ft) MTP®-24 (Female) to 3 x MTP®-8 (Female) OM4 Multimode Conversion Harness Cable, 24 Fibers, Type B, Plenum (OFNP), Magenta | #165865 | FS P/N: 24FMTPOM4 | 40/100G Base-24 Cabling System |
| Customized MTP® 24 Fibers OM4 Multimode Conversion Harness Cable | #69995 | FS P/N: 24FMTPOM4 | 40/100G Base-24 Cabling System |
| 1m (3ft) MTP®-24 (Female) to 3 x MTP®-8 (Female) OS2 Single Mode Conversion Harness Cable, 24 Fibers, Type B, Plenum (OFNP), Yellow | #165867 | FS P/N: 24FMTPSMF | Convert Base-8 Backbones to Base-24 Deployments |
| 2m (7ft) MTP®-24 (Female) to 3 x MTP®-8 (Female) OS2 Single Mode Conversion Harness Cable, 24 Fibers, Type B, Plenum (OFNP), Yellow | #165868 | FS P/N: 24FMTPSMF | Convert Base-8 Backbones to Base-24 Deployments |
| 3m (10ft) MTP®-24 (Female) to 3 x MTP®-8 (Female) OS2 Single Mode Conversion Harness Cable, 24 Fibers, Type B, Plenum (OFNP), Yellow | #165869 | FS P/N: 24FMTPSMF | Convert Base-8 Backbones to Base-24 Deployments |
| 5m (16ft) MTP®-24 (Female) to 3 x MTP®-8 (Female) OS2 Single Mode Conversion Harness Cable, 24 Fibers, Type B, Plenum (OFNP), Yellow | #165870 | FS P/N: 24FMTPSMF | Convert Base-8 Backbones to Base-24 Deployments |
| 10m (33ft) MTP®-24 (Female) to 3 x MTP®-8 (Female) OS2 Single Mode Conversion Harness Cable, 24 Fibers, Type B, Plenum (OFNP), Yellow | #165871 | FS P/N: 24FMTPSMF | Convert Base-8 Backbones to Base-24 Deployments |
| Customized MTP® 24 Fibers OS2 Single Mode Conversion Harness Cable | #69996 | FS P/N: 24FMTPSMF | 40/100G Base-24 Cabling System |
| 1m (3ft) MTP®-24 (Female) to 2 x MTP®-12 (Female) OS2 Single Mode Conversion Harness Cable, 24 Fibers, Type A, Plenum (OFNP), Yellow | #165855 | FS P/N: 24FMTPSMF | Convert Base-12 Backbones to Base-24 Deployments |
| 2m (7ft) MTP®-24 (Female) to 2 x MTP®-12 (Female) OS2 Single Mode Conversion Harness Cable, 24 Fibers, Type A, Plenum (OFNP), Yellow | #165856 | FS P/N: 24FMTPSMF | Convert Base-12 Backbones to Base-24 Deployments |
| 3m (10ft) MTP®-24 (Female) to 2 x MTP®-12 (Female) OS2 Single Mode Conversion Harness Cable, 24 Fibers, Type A, Plenum (OFNP), Yellow | #165857 | FS P/N: 24FMTPSMF | Convert Base-12 Backbones to Base-24 Deployments |
| 5m (16ft) MTP®-24 (Female) to 2 x MTP®-12 (Female) OS2 Single Mode Conversion Harness Cable, 24 Fibers, Type A, Plenum (OFNP), Yellow | #165858 | FS P/N: 24FMTPSMF | Convert Base-12 Backbones to Base-24 Deployments |
| 10m (33ft) MTP®-24 (Female) to 2 x MTP®-12 (Female) OS2 Single Mode Conversion Harness Cable, 24 Fibers, Type A, Plenum (OFNP), Yellow | #165859 | FS P/N: 24FMTPSMF | Convert Base-12 Backbones to Base-24 Deployments |
| Customized MTP® 24 Fibers OS2 Single Mode Conversion Harness Cable | #69996 | FS P/N: 24FMTPSMF | 40/100G Base-24 Cabling System |
| Customized 8-144 Fibers Senko MPO-12 OM3 Multimode Elite Trunk Cable, Aqua | #30843 | FS P/N: 12FMPOOM3 | 40/100G Base-8/12 Cabling System |
| Customized 12-144 Fibers MTP®-12 OM4 Multimode HD BIF Trunk Cables, Elite, LSZH Bunch | #61724 | FS P/N: HD-12FMTPOM4 | 40/100G Base-8/12 Cabling System |
| Customized 8-144 Fibers Senko MPO-12 OM4 Multimode Elite Breakout Cable | #31102 | FS P/N: 12FMPOXXOM4 | 40/100G Base-8/12 Cabling System |
| Customized 24-144 Fibers MTP®-24 OS2 Single Mode Elite Breakout Cable, Yellow | #31066 | FS P/N: 24FMTPXXSMF | 40/100G Base-24 Cabling System |
| Customized 24-144 Fibers Senko MPO-24 OS2 Single Mode Elite Breakout Cable, Yellow | #31167 | FS P/N: 24FMPOXXSMF | 40/100G Base-24 Cabling System |
| Customized 8-24 Fibers MTP®-12 OM3 Multimode HD BIF Breakout Cable, Elite, LSZH Bunch | #64212 | FS P/N: HD-12FMTPXXOM3 | 40/100G Base-8/12 Cabling System |
| Customized MTP®-16 to 2 x MTP®-8 OS2 Single Mode Conversion Harness Cable, 16 Fibers, Yellow | #165886 | FS P/N: 16FMTPSMF | 800G Base-16 Cabling System |
| Customized 20/24 Fibers MTP®-24 OS2 Single Mode HD BIF Breakout Cable, Elite, LSZH Bunch | #61717 | FS P/N: HD-24FMTPXXSMF | 40/100G Base-24 Cabling System |
| FHD High Density 1U Rack Mount Modular Enclosure Unloaded, Holds up to 4 x FHD Cassettes or Panels, 144 Fibers (LC) | #70419 | FS P/N: FHD-1U-CMP400 | 4x FHD Cassettes/Panels |
| FHD High Density 1U Rack Mount Enclosure Unloaded, Tool-less Removable Top Cover, Holds up to 4 x FHD Cassettes or Panels, 144 Fibers (LC) | #96427 | FS P/N: FHD-1UFMT-N | 4x FHD Cassettes/Panels |
| FHD High Density 1U Rack Mount Enclosure Unloaded, Sliding Drawer, Holds up to 4 x FHD Cassettes or Panels, 144 Fibers (LC) | #70361 | FS P/N: FHD-1UFCE | 4x FHD Cassettes/Panels |
| FHD High Density 1U Rack Mount Blank Enclosure Unloaded, Detachable Cable Management Lacer Panel and Bar, Holds up to 4 x FHD Cassettes or Panels, 144 Fibers (LC) | #72910 | FS P/N: FHD-FPP5DRL | 4x FHD Cassettes/Panels |
| FHD High Density 2U Rack Mount Enclosure Unloaded, Sliding Drawer, Holds up to 8 x FHD Cassettes or Panels, 288 Fibers (LC) | #73205 | FS P/N: FHD-2UFCE | 8x FHD Cassettes/Panels |
| FHD High Density 4U Rack Mount Enclosure Unloaded, Sliding Drawer, Holds up to 12 x FHD Cassettes or Panels, 432 Fibers (LC) | #73206 | FS P/N: FHD-4UFCE | 12x FHD Cassettes/Panels |
| FHD High Density 1U Rack Mount Enclosure Unloaded, Sliding and Tilt-down Drawer, Holds up to 4 x FHD Cassettes or Panels, 144 Fibers (LC) | #145167 | FS P/N: FHD-1UFMT-S | 4x FHD Cassettes/Panels |
| FHZ Ultra High Density 1U Rack Mount Enclosure Unloaded, Holds up to 6 x FHZ Cassettes, 216 Fibers (LC) | #74183 | FS P/N: FHZ-1UFSP | 6x FHZ Cassettes |
| FHD Fiber Adapter Panel, OS2/OM3/OM4, MTP®-8/12/24 Key Up to Key Down (Black) Adapter | #35510 | FS P/N: FHD-FAP12MTPHA | Up-DownUp to 1152F in 1U FHD Encloures |
| FHD Fiber Adapter Panel, OM3/OM4, MTP®-8/12/24 Key Up to Key Up (Charcoal Gray) Adapter | #52022 | FS P/N: FHD-FAP8MTPHB | Up-UpUp to 768F in 1U FHD Encloures |
| FHD Fiber Adapter Panel, 24 Fibers OS2 Single Mode, 12 x LC UPC Duplex (Blue) Adapter, Ceramic Sleeve | #35488 | FS P/N: FHD-FAP12LCDXSMF | UPC 96F in 1U FHD Enclosures |
| FHD Fiber Adapter Panel, 24 Fibers OM4 Multimode, 12 x LC UPC Duplex (Aqua) Adapter, Ceramic Sleeve | #41998 | FS P/N: FHD-FAP12LCDX10GMM | UPC 96F in 1U FHD Enclosures |
| FHU 1U 19'' Fiber Adapter Panel, 96 Fibers OS2 Single Mode, 48 x LC UPC Duplex (Blue) Adapter, Ceramic Sleeve | #69081 | FS P/N: FHU-FPP96FLCHSMF | UPC Used with EIA 19" Racks/Cabinets |
| FHD Fiber Adapter Panel, 24 Fibers OS2 Single Mode, 12 x LC APC Duplex (Green) Adapter, Ceramic Sleeve | #25514 | FS P/N: FHD-FAP12LCADZSMF | APC 96F in 1U FHD Enclosures |
| FHU 1U 19'' Fiber Adapter Panel, 48 Fibers OS2 Single Mode, 24 x LC UPC Duplex (Blue) Adapter, Ceramic Sleeve | #35530 | FS P/N: FHU-FPP48FLCSMF | UPC Used with EIA 19" Racks/Cabinets |
| FHU 1U 19'' Fiber Adapter Panel, 48 Fibers OM4 Multimode, 24 x LC UPC Duplex (Aqua) Adapter, Ceramic Sleeve | #35531 | FS P/N: FHU-FPP48FLC10GMM | UPC Used with EIA 19" Racks/Cabinets |
| FHU 1U 19'' Fiber Adapter Panel, 96 Fibers OM4 Multimode, 48 x LC UPC Duplex (Aqua) Adapter, Ceramic Sleeve | #69082 | FS P/N: FHU-FPP96FLCH10GMMUPC Used with EIA 19" Racks/Cabinets | |
| FHU 1U 19'' Fiber Adapter Panel, 96 Fibers OS2 Single Mode, 24 x LC UPC Quad (Blue) Adapter, Ceramic Sleeve | #62873 | FS P/N: FPP1U24LCQSMF | UPC Used with EIA 19" Racks/Cabinets |
| FHD Fiber Adapter Panel, 36 Fibers OS2 Single Mode, 18 x Shuttered LC UPC Duplex (Blue) Adapter, Ceramic Sleeve | #133613 | FS P/N: FHD-FAP18LCDXSMF | UPC 144F in 1U FHD Enclosures |
| FHD Fiber Adapter Panel, 24 Fibers OM4 Multimode, 12 x LC UPC Duplex (Magenta) Adapter, Ceramic Sleeve | #143997 | FS P/N: FHD-FAP12LCDOM4 | UPC 96F in 1U FHD Enclosures |
| FHD Fiber Adapter Panel, 36 Fibers OM4 Multimode, 18 x Shuttered LC UPC Duplex (Aqua) Adapter, Ceramic Sleeve | #133614 | FS P/N: FHD-FAP18LCDXMMF | UPC 144F in 1U FHD Enclosures |
| FHD MTP®-24 Cassette, 24 Fibers OM4 Multimode, Type A, MTP® to 12 x LC Duplex (Aqua), 0.35dB max | #57024 | FS P/N: FHD-1MTP12LCDOM4A | 96F in 1U Used with the Method A Trunk |
| FHD 2 x MTP®-12 Cassette, 24 Fibers OS2 Single Mode, Type A, 2 x 12F MTP® to 12 x LC Duplex (Blue), 0.35dB max | #57341 | FS P/N: FHD-2MTP12LCDSMFA | 96F in 1U Used with the Method A Trunk |
| FHD MTP®-12 Cassette, 12 Fibers OS2 Single Mode, Type A, MTP® to 6 x LC Duplex (Blue), 0.35dB max | #57016 | FS P/N: FHD-1MTP6LCDSMFA | 48F in 1U Used with the Method A Trunk |
| FHD MTP®-12 Cassette, 12 Fibers OM4 Multimode, Type A, MTP® to 6 x LC Duplex (Aqua), 0.35dB max | #57017 | FS P/N: FHD-1MTP6LCDOM4A | 48F in 1U Used with the Method A Trunk |
| FHD 2 x MTP®-12 Cassette, 24 Fibers OM4 Multimode, Type A, 2 x 12F MTP® to 12 x LC Duplex (Aqua), 0.35dB max | #57342 | FS P/N: FHD-2MTP12LCDOM4A | 96F in 1U Used with the Method A Trunk |
| FHD MTP®-24 Cassette, 24 Fibers OS2 Single Mode, Type A, MTP® to 12 x LC Duplex (Blue), 0.35dB max | #57023 | FS P/N: FHD-1MTP12LCDSMFA | 96F in 1U Used with the Method A Trunk |
| FHD 3 x MTP®-8 Cassette, 24 Fibers OM4 Multimode, Universal Polarity, 3 x 8F MTP® to 6 x LC Quad (Aqua), 0.35dB max | #68399 | FS P/N: FHD-3MTP6LCQOM4 | 96F in 1U Used with the Method B Trunk |
| FHD 3 x MTP®-12 Cassette, 36 Fibers OM4 Multimode, Type A, 3 x 12F MTP® to 18 x Shuttered LC Duplex (Aqua), 0.35dB max | #105335 | FS P/N: FHD-3MTP18LCDOM4A | 144F in 1U Used with the Method A Trunk |
| FHD MTP®-8 Cassette, 8 Fibers OM4 Multimode, Universal Polarity, MTP® to 4 x LC Duplex (Aqua), 0.35dB max | #68402 | FS P/N: FHD-1MTP4LCDOM4 | 32F in 1U Used with the Method B Trunk |
| FHU 1U Breakout Cassette, 96 Fibers OM4 Multimode, Universal Polarity, 12 x MTP®-8 to 24 x LC Quad (Aqua), 0.35dB max | #43514 | FS P/N: FHU-96FLC12MOM4 | EIA 19"Used with the Method B Trunk |
| FHD 2 x MTP®-12 Cassette, 24 Fibers OS2 Single Mode, Universal Polarity, 2 x 12F MTP® to 12 x LC Duplex (Blue), 0.35dB max | #182643 | FS P/N: FHD-2MTP12LCDSMF | 96F in 1U Used with the Method B Trunk |
| FHD MTP®-12 Cassette, 12 Fibers OS2 Single Mode, Universal Polarity, MTP® to 6 x LC Duplex (Blue), 0.35dB max | #182641 | FS P/N: FHD-1MTP6LCDSMF | 48F in 1U Used with the Method B Trunk |
| Customized FHD MTP® to LC/SC OS2 Single Mode Cassette | #57044 | FS P/N: FHD-XXXSMFX | Up to 96F LC/48F SC in 1U FHD Enclosures |
| FHD MTP®-12 Cassette, 12 Fibers OS2 Single Mode, Type A, MTP® to 6 x SC Duplex (Blue), 0.35dB max | #57058 | FS P/N: FHD-1MTP6SCDSMFA | 48F in 1U Used with the Method B Trunk |
| FHD 3 x MTP®-12 Cassette, 36 Fibers OS2 Single Mode, Type A, 3 x 12F MTP® to 18 x Shuttered LC Duplex (Blue), 0.35dB max | #105333 | FS P/N: FHD-3MTP18LCDSMFA | 144F in 1U Used with the Method A Trunk |
| FHZ 3 x MTP®-12 Cassette, 36 Fibers OS2 Singlemode, Universal Polarity, 3 x 12F MTP® to 6 x LC Duplex and 6 x LC Quad (Blue), 0.35dB max | #74185 | FS P/N: FHZ-36F3MTPLCOS2 | 216F in 1U Used with the Method B Trunk |
| 2x MPO-12 to 12x LC Duplex, Type AF, 24 Fibers OM3 Multimode FHD MPO Cassette | #79406 | FS P/N: FHD-2MPO12LCDOM3AF | 96F in 1U Used with the Method A Trunk |
| FHD MTP®-24 Cassette, 24 Fibers OS2 Single Mode, Type A, MTP® to 12 x LC Duplex (Blue), 0.35dB max | #144015 | FS P/N: FHD-1MTP12LCDSMFA | 96F in 1U Used with the Method A Trunk |
| FHD 3 x MTP®-8 Cassette, 24 Fibers OS2 Single Mode, Universal Polarity, 3 x 8F MTP® to 12 x LC Duplex (Blue), 0.35dB max | #181822 | FS P/N: FHD-3MTP12LCOS2U | 96F in 1U Used with the Method B Trunk |
| FHD MTP®-12 Cassette, 12 Fibers OM5 Multimode, Type A, MTP® to 6 x LC Duplex, 0.35dB max | #174246 | FS P/N: FHD-1MTP6LCDOM5A | 48F in 1U Used with the Method A Trunk |
| FHD MTP®-12 Cassette, 12 Fibers OM3 Multimode, Type A, MTP® to 6 x LC Duplex (Aqua), 0.35dB max | #144007 | FS P/N: FHD-1MTP6LCDOM3A | 48F in 1U Used with the Method A Trunk |
| FHD 4 x MTP®-12 Cassette, 48 Fibers OS2 Single Mode, Type A, 4 x 12F MTP® to 8 x MDC 3-Port Duplex (Blue), 0.35dB max | #147014 | FS P/N: FHD-4MTP8MDC3PDSMFA | 48F in 1U Used with the Method B Trunk |
| FHD 2 x MTP®-12 Cassette, 24 Fibers OM5 Multimode, Type A, 2 x 12F MTP® to 12 x LC Duplex, 0.35dB max | #174248 | FS P/N: FHD-2MTP12LCDOM5A | 96F in 1U Used with the Method A Trunk |
| FHD MTP®-24 Cassette, 24 Fibers OM5 Multimode, Type A, MTP® to 12 x LC Duplex, 0.35dB max | #174250 | FS P/N: FHD-1MTP12LCDOM5A | 96F in 1U Used with the Method A Trunk |
| Customized FHD MPO to LC/SC OS2 Single Mode Cassette | #82481 | FS P/N: FHD-XXXSMFX | Up to 96F LC/48F SC in 1U FHD Enclosures |
| FHD MTP®-MTP® Cassette, 24 Fibers OM4 Multimode, Universal Polarity, 2 x 12F MTP® to 3 x 8F MTP®, 0.35dB max | #167163 | FS P/N: FHD-2MTP3MTP8OM4 | 96F in 1U2x 12F MTP® to 3x 8F MTP® |
| FHD MTP®-MTP® Cassette, 48 Fibers OM4 Multimode, Universal Polarity, 4 x 12F MTP® to 6 x 8F MTP®, 0.35dB max | #167161 | FS P/N: FHD-4MTP6MTP8OM4 | 192F in 1U4x 12F MTP® to 6x 8F MTP® |
| FHD MTP®-MTP® Cassette, 24 Fibers OS2 Single Mode, Universal Polarity, 24F MTP® to 3 x 8F MTP®, 0.35dB max | #167162 | FS P/N: FHD-1MTP3MTP8OS2 | 96F in 1U24F MTP® to 3x 8F MTP® |
| FHD 8 x MTP®-8 Mesh Cassette, 64 Fibers OM4 Multimode, Universal Polarity, 8 x 8F MTP® to 8 x 8F MTP® (Aqua), 0.35dB max | #181825 | FS P/N: FHD-8MTPMESHOM4 | 256F in 1UDeployed in Spine-leaf Cabling |
| FHD 8 x MTP®-8 Mesh Cassette, 64 Fibers OS2 Single Mode, Universal Polarity, 8 x 8F MTP® to 8 x 8F MTP® (Green), 0.35dB max | #181824 | FS P/N: FHD-8MTPMESHOS2 | 256F in 1UDeployed in Spine-leaf Cabling |
| FHD Fiber Splice Cassette, 24 Fibers OS2 Single Mode,12 x LC Duplex (Blue), 0.3dB max | #178125 | FS P/N: FHD-12LCDSMF | 96F in 1UField Splicing Applications |
| FHD Fiber Splice Cassette, 24 Fibers OM4 Multimode,12 x LC Duplex (Aqua), 0.3dB max | #178124 | FS P/N: FHD-12LCDOM4 | 96F in 1UField Splicing Applications |
| FHD Fiber TAP Cassette, OS2 Single Mode, 8 x LC Duplex Live Ports, 4 x LC Duplex TAP Ports, 50/50 Split Ratio (Live/TAP), 1/10/40/100G | #68769 | FS P/N: FHD-12LCDSMF55 | 50/50 Split RatioReal-time Monitoring |
| FHD Fiber TAP Cassette, OS2 Single Mode, 8 x LC Duplex Live Ports, 4 x LC Duplex TAP Ports, 70/30 Split Ratio (Live/TAP), 1/10/40/100G | #68758 | FS P/N: FHD-12LCDSMF73 | 70/30 Split RatioReal-time Monitoring |
| LC/UPC Singlemode Fixed Fiber Optic Attenuator, Male-Female, 1dB | #76119 | FS P/N: AT-M-LCU | Male to Female 1260nm-1620nm Material-ion Doped Fiber Precision Polishing |
| LC/UPC Singlemode Fixed Fiber Optic Attenuator, Male-Female, 2dB | #76120 | FS P/N: AT-M-LCU | Male to Female 1260nm-1620nm Material-ion Doped Fiber Precision Polishing |
| LC/UPC Singlemode Fixed Fiber Optic Attenuator, Male-Female, 3dB | #70008 | FS P/N: AT-M-LCU | Male to Female 1260nm-1620nm Material-ion Doped Fiber Precision Polishing |
| LC/UPC Singlemode Fixed Fiber Optic Attenuator, Male-Female, 5dB | #70009 | FS P/N: AT-M-LCU | Male to Female 1260nm-1620nm Material-ion Doped Fiber Precision Polishing |
| LC/UPC Singlemode Fixed Fiber Optic Attenuator, Male-Female, 7dB | #72630 | FS P/N: AT-M-LCU | Male to Female 1260nm-1620nm Material-ion Doped Fiber Precision Polishing |
| LC/UPC Singlemode Fixed Fiber Optic Attenuator, Male-Female, 10dB | #70010 | FS P/N: AT-M-LCU | Male to Female 1260nm-1620nm Material-ion Doped Fiber Precision Polishing |
| LC/UPC Singlemode Fixed Fiber Optic Attenuator, Male-Female, 12dB | #76121 | FS P/N: AT-M-LCU | Male to Female 1260nm-1620nm Material-ion Doped Fiber Precision Polishing |
| LC/UPC Singlemode Fixed Fiber Optic Attenuator, Male-Female, 15dB | #70011 | FS P/N: AT-M-LCU | Male to Female 1260nm-1620nm Material-ion Doped Fiber Precision Polishing |
| Customized LC Fixed Fiber Optic Attenuator, SM, Male-Female, 1~25dB Optional | #11820 | FS P/N: AT-M-LCX | Male to Female 1260nm-1620nm 1-30dB |
| SC/UPC Singlemode Fixed Fiber Optic Attenuator, Male-Female, 3dB | #76146 | FS P/N: AT-M-SCU | Male to Female 1260-1620nm Material-ion Doped Fiber Precision Polishing |
| SC/UPC Singlemode Fixed Fiber Optic Attenuator, Male-Female, 5dB | #76147 | FS P/N: AT-M-SCU | Male to Female 1260-1620nm Material-ion Doped Fiber Precision Polishing |
| SC/UPC Singlemode Fixed Fiber Optic Attenuator, Male-Female, 10dB | #76148 | FS P/N: AT-M-SCU | Male to Female 1260-1620nm Material-ion Doped Fiber Precision Polishing |
| SC/APC Singlemode Fixed Fiber Optic Attenuator, Male-Female, 3dB | #76149 | FS P/N: AT-M-SCA | Male to Female 1260-1620nm Material-ion Doped Fiber Precision Polishing |
| SC/APC Singlemode Fixed Fiber Optic Attenuator, Male-Female, 5dB | #76150 | FS P/N: AT-M-SCA | Male to Female 1260-1620nm Material-ion Doped Fiber Precision Polishing |
| SC/APC Singlemode Fixed Fiber Optic Attenuator, Male-Female, 10dB | #7615 | FS P/N: AT-M-SCA | Male to Female 1260-1620nm Material-ion Doped Fiber Precision Polishing |
| Customized SC Fixed Fiber Optic Attenuator, SM, Male-Female, 1~25dB Optional | #11824 | FS P/N: AT-M-SCX | Male to Female 1260nm-1620nm 1-30dB |
| Customized MU/UPC Singlemode Fixed Fiber Optic Attenuator, Male-Female, 1~25dB Optional | #35130 | FS P/N: AT-M-MU | Male to Female 1260nm-1620nm 1-30dB |
| Customized FC Fixed Fiber Optic Attenuator, SM, Male-Female, 1~25dB Optional | #11826 | FS P/N: AT-M-FCX | Male to Female 1260nm-1620nm 1-30dB |
| 1m (3ft) SC APC Simplex OS2 Single Mode PVC (OFNR) 0.9mm Fiber Optic Pigtail | #42472 | FS P/N: FSSM-SCA-FP-1M-PVC | G.657.A1 Fiber Tight Buffer Fiber Fusion Splicing |
| 2m (7ft) SC APC Simplex OS2 Single Mode PVC (OFNR) 0.9mm Fiber Optic Pigtail | #42471 | FS P/N: FSSM-SCA-FP-2M-PVC | G.657.A1 Fiber Tight Buffer Fiber Fusion Splicing |
| Customized Simplex OS2 Single Mode LC/SC/FC/ST/LSH Fiber Optic Pigtail | #14152 | FS P/N: FSSM-XXX-FP-XX-X | G.657.A1 Fiber Tight Buffer Fiber Fusion Splicing |
| 1m (3ft) LC UPC Simplex OS2 Single Mode PVC (OFNR) 0.9mm Fiber Optic Pigtail | #50013 | FS P/N: FSSM-LCU-FP-1M-PVC | G.657.A1 Fiber Tight Buffer Fiber Fusion Splicing |
| 2m (7ft) LC UPC Simplex OS2 Single Mode PVC (OFNR) 0.9mm Fiber Optic Pigtail | #43991 | FS P/N: FSSM-LCU-FP-2M-PVC | G.657.A1 Fiber Tight Buffer Fiber Fusion Splicing |
| 1m (3ft) LC UPC 12 Fibers OS2 Single Mode Unjacketed Color-Coded Fiber Optic Pigtail | #42459 | FS P/N: FS12SM-LCU-CP-1M-PVC | G.657.A1 Fiber Tight Buffer Fiber Fusion Splicing |
| 2m (7ft) LC UPC 12 Fibers OS2 Single Mode Unjacketed Color-Coded Fiber Optic Pigtail | #42415 | FS P/N: FS12SM-LCU-CP-2M-PVC | G.657.A1 Fiber Tight Buffer Fiber Fusion Splicing |
| Customized 4-48 Fibers OS2 Single Mode LC/SC/FC/ST/LSH Fiber Optic Pigtail | #21260 | FS P/N: FSXSM-XXX-FP-XX-X | G.657.A1 Fiber Tight Buffer Fiber Fusion Splicing |
| 1m (3ft) SC APC 12 Fibers OS2 Single Mode Unjacketed Color-Coded Fiber Optic Pigtail | #42416 | FS P/N: FS12SM-SCA-CP-1M-PVC | G.657.A1 Fiber Tight Buffer Color-coding Fiber Fusion Splicing |
| 2m (7ft) SC APC 12 Fibers OS2 Single Mode Unjacketed Color-Coded Fiber Optic Pigtail | #42155 | FS P/N: FS12SM-SCA-CP-2M-PVC | G.657.A1 Fiber Tight Buffer Color-coding Fiber Fusion Splicing |
| Customized 4-48 Fibers OS2 Single Mode LC/SC/FC/ST/LSH Fiber Optic Pigtail | #21260 | FS P/N: FSXSM-XXX-FP-XX-X | G.657.A1 Fiber Tight Buffer Color-coding Fiber Fusion Splicing |
| 1m (3ft) SC UPC Simplex OS2 Single Mode PVC (OFNR) 0.9mm Fiber Optic Pigtail | #42485 | FS P/N: FSSM-SCU-FP-1M-PVC | G.657.A1 Fiber Tight Buffer Fiber Fusion Splicing |
| 2m (7ft) SC UPC Simplex OS2 Single Mode PVC (OFNR) 0.9mm Fiber Optic Pigtail | #62288 | FS P/N: FSSM-SCU-FP-2M-PVC | G.657.A1 Fiber Tight Buffer Fiber Fusion Splicing |
| 1m (3ft) LC UPC Simplex OM3 Multimode PVC (OFNR) 0.9mm Fiber Optic Pigtail | #42466 | FS P/N: FSOM3-LCU-FP-1M-PVC | BIF Tight Buffer Fiber Fusion Splicing |
| Customized Simplex OM3 Multimode LC/SC/FC/ST/LSH Fiber Optic Pigtail | #12543 | FS P/N: FSMM3-XXX-FP-XX-X | BIF Tight Buffer Fiber Fusion Splicing |
| 1m (3ft) LC APC Simplex OS2 Single Mode PVC (OFNR) 0.9mm Fiber Optic Pigtail | #42477 | FS P/N: FSSM-LCA-FP-1M-PVC | G.657.A1 Fiber Tight Buffer Fiber Fusion Splicing |
| 2m (7ft) LC APC Simplex OS2 Single Mode PVC (OFNR) 0.9mm Fiber Optic Pigtail | #42474 | FS P/N: FSSM-LCA-FP-2M-PVC | G.657.A1 Fiber Tight Buffer Fiber Fusion Splicing |
| 1m (3ft) SC UPC 12 Fibers OS2 Single Mode Unjacketed Color-Coded Fiber Optic Pigtail | #42458 | FS P/N: FS12SM-SCU-CP-1M-PVC | G.657.A1 Fiber Tight Buffer Color-coding Fiber Fusion Splicing |
| 2m (7ft) SC UPC 12 Fibers OS2 Single Mode Unjacketed Color-Coded Fiber Optic Pigtail | #42414 | FS P/N: FS12SM-SCU-CP-2M-PVC | G.657.A1 Fiber Tight Buffer Color-coding Fiber Fusion Splicing |
| 1m (3ft) SC UPC Simplex OM3 Multimode PVC (OFNR) 0.9mm Fiber Optic Pigtail | #42462 | FS P/N: FSOM3-SCU-FP-1M-PVC | BIF Tight Buffer Fiber Fusion Splicing |
| 2m (7ft) SC UPC Simplex OM3 Multimode PVC (OFNR) 0.9mm Fiber Optic Pigtail | #42461 | FS P/N: FSOM3-SCU-FP-2M-PVC | BIF Tight Buffer Fiber Fusion Splicing |
| Customized Simplex OM3 Multimode LC/SC/FC/ST/LSH Fiber Optic Pigtail | #12543 | FS P/N: FSMM3-XXX-FP-XX-X | BIF Tight Buffer Fiber Fusion Splicing |
| 1m (3ft) LC APC 12 Fibers OS2 Single Mode Unjacketed Color-Coded Fiber Optic Pigtail | #42417 | FS P/N: FS12SM-LCA-CP-1M-PVC | G.657.A1 Fiber Tight Buffer Color-coding Fiber Fusion Splicing |
| 2m (7ft) LC APC 12 Fibers OS2 Single Mode Unjacketed Color-Coded Fiber Optic Pigtail | #42157 | FS P/N: FS12SM-LCA-CP-2M-PVC | G.657.A1 Fiber Tight Buffer Color-coding Fiber Fusion Splicing |
| 1.5m (5ft) SC APC 12 Fibers OS2 Single Mode Bunch PVC (OFNR) 0.9mm Fiber Optic Pigtail | #42310 | FS P/N: FS12SM-SCA-BP-1.5M-PVC | G.657.A1 Fiber Tight Buffer Color-coding Fiber Fusion Splicing |
| 1.5m (5ft) SC UPC 12 Fibers OS2 Single Mode Bunch PVC (OFNR) 0.9mm Fiber Optic Pigtail | #42410 | FS P/N: FS12SM-SCU-BP-1.5M-PVC | G.657.A1 Fiber Tight Buffer Color-coding Fiber Fusion Splicing |
| 1.5m (5ft) LC UPC 12 Fibers OM4 Multimode Bunch PVC (OFNR) 0.9mm Fiber Optic Pigtail | #21263 | FS P/N: FS12OM4-LCU-BP-1.5M-PVC | BIF Tight Buffer Fiber Fusion Splicing |
| Customized 4-24 Fibers OM4 Multimode LC/SC/FC/ST/LSH Fiber Optic Pigtail | #21236 | FS P/N: FSXOM4-XXX-FP-XX-X | BIF Tight Buffer Fiber Fusion Splicing |
| 1.5m (5ft) LC UPC 12 Fibers OM3 Multimode Bunch PVC (OFNR) 0.9mm Fiber Optic Pigtail | #42308 | FS P/N: FS12OM3-LCU-BP-1.5M-PVC | BIF Tight Buffer Fiber Fusion Splicing |
| Customized 4-24 Fibers OM3 Multimode LC/SC/FC/ST/LSH Fiber Optic Pigtail | #21239 | FS P/N: FSXOM3-XXX-FP-XX-X | BIF Tight Buffer Fiber Fusion Splicing |
| 1.5m (5ft) LC APC 12 Fibers OS2 Single Mode Bunch PVC (OFNR) 0.9mm Fiber Optic Pigtail | #42312 | FS P/N: FS12SM-LCA-BP-1.5M-PVC | BIF Tight Buffer Fiber Fusion Splicing |
| Customized Simplex OM1/OM2 LC/SC/FC/ST/LSH Fiber Optic Pigtail | #12555 | FS P/N: FSMM1-XXX-FP-XX-X | BIF Tight Buffer Fiber Fusion Splicing |
| Customized Simplex OM4 Multimode LC/SC/FC/ST/LSH Fiber Optic Pigtail | #61899 | FS P/N: FSMM4-XXX-FP-XX-X | BIF Tight Buffer Fiber Fusion Splicing |
| Customized Simplex OM3 Multimode LC/SC/FC/ST/LSH Fiber Optic Pigtail | #12543 | FS P/N: FSMM3-XXX-FP-XX-X | BIF Tight Buffer Fiber Fusion Splicing |
| Customized 4-24 Fibers OM3 Multimode LC/SC/FC/ST/LSH Fiber Optic Pigtail | #21239 | FS P/N: FSXOM3-XXX-FP-XX-X | BIF Tight Buffer Fiber Fusion Splicing |
| Customized 4-24 Fibers OM4 Multimode LC/SC/FC/ST/LSH Fiber Optic Pigtail | #21236 | FS P/N: FSXOM4-XXX-FP-XX-X | BIF Tight Buffer Fiber Fusion Splicing |
| Customized 4-24 Fibers OM1/OM2 Multimode LC/SC/FC/ST/LSH Fiber Optic Pigtail | #21241 | FS P/N: FSXOMX-XXX-FP-XX-X | BIF Tight Buffer Fiber Fusion Splicing |
| Customized Simplex OS2 Single Mode LC/SC/FC/ST/LSH/MU Fiber Optic Patch Cable | #12285 | FS P/N: SMXXSX | G.657.A1/A2 1/10/40/100/400G Networks |
| Customized Duplex OS2 Single Mode LC/SC/FC/ST/LSH/MU/MTRJ Fiber Optic Patch Cable | #50147 | FS P/N: SMXXDX | G.657.A1/A2 1/10/40/100/400G Networks |
| Customized Duplex OM4 Multimode LC/SC/FC/ST/LSH/MU Fiber Optic Patch Cable | #17235 | FS P/N: OM4XXDX | BIF 40/100G Networks |
| Customized Duplex OM3 Multimode LC/SC/FC/ST/LSH/MU Fiber Optic Patch Cable | #12018 | FS P/N: OM3XXDX | BIF 40/100G Networks |
| Customized OS2 Single Mode LC/SC Short Boot Fiber Optic Patch Cable | #130973 | FS P/N: SMXXSXX | G.657.A1 Tight Space & High-density Applications |
| Customized Grade B Simplex Typical 0.12dB IL OS2 Single Mode LC/SC/FC/MU Bend Insensitive Fiber Optic Patch Cable | #33870 | FS P/N: HD-SMXXSX | Corning G.657.A1 1/10/40/100/400G Networks |
| Customized Duplex OM1 Multimode LC/SC/FC/ST/LSH/MU/MTRJ Fiber Optic Patch Cable | #12331 | FS P/N: OM1XXDX | G.651 1/10G Networks |
| Customized Grade B Duplex Typical 0.12dB IL OS2 Single Mode LC/SC/FC/MU 2.0mm Bend Insensitive Fiber Optic Patch Cable | #61326 | FS P/N: HD-SMXXDX | Corning G.657.A1 1/10/40/100/400G Networks |
| Customized Simplex OM3 Multimode LC/SC/FC/ST/LSH/MU Fiber Optic Patch Cable | #12129 | FS P/N: OM3XXSX | BIF 1/10G Networks |
| Customized Duplex OM2 Multimode LC/SC/FC/ST/LSH/MU/MTRJ Fiber Optic Patch Cable | #12202 | FS P/N: OM2XXDX | BIF 1/10G Networks |
| Customized Simplex OM4 Multimode LC/SC/FC/ST/LSH/MU Fiber Optic Patch Cable | #17508 | FS P/N: OM4XXSX | BIF 40/100G Networks |
| Customized Simplex OM1 Multimode LC/SC/FC/ST/LSH/MU Fiber Optic Patch Cable | #12390 | FS P/N: OM1XXSX | G.651 1/10G Networks |
| Customized Duplex Typical 0.08dB IL OM4 Multimode LC/SC/FC/ST 2.0mm Bend Insensitive Fiber Optic Patch Cable | #61577 | FS P/N: HD-OM4XXDX | Corning BIF 40/100G Networks |
| Customized Simplex OM2 Multimode LC/SC/FC/ST/LSH/MU Fiber Optic Patch Cable | #12291 | FS P/N: OM2XXSX | BIF 1/10G Networks |
| Customized Duplex Typical 0.08dB IL OM3 Multimode LC/SC/FC/ST PVC 2.0mm Bend Insensitive Fiber Optic Patch Cable | #61522 | FS P/N: HD-OM3XXDX | Corning BIF 10G Networks |
| Customized Duplex OM5 Multimode LC/SC/FC/ST Wideband 2.0mm Fiber Optic Patch Cable | #69107 | FS P/N: OM5XXDX | BIF 40/100G SWDM Networks |
| Customized OM3 Multimode LC/SC Short Boot Fiber Optic Patch Cable | #141842 | FS P/N: OM3XXSXX | BIF 10G Networks |
| Customized Simplex Typical 0.08dB IL OM3 Multimode LC/SC/FC/ST Bend Insensitive Fiber Optic Patch Cable | #33709 | FS P/N: HD-OM3XXSX | Corning BIF 10G Networks |
| Customized Simplex Typical 0.08dB IL OM4 Multimode LC/SC/FC/ST Bend Insensitive Fiber Optic Patch Cable | #33772 | FS P/N: HD-OM4XXSX | Corning BIF 40/100G Networks |
| Customized Duplex Typical 0.08dB IL OM2 Multimode LC/SC/FC/ST 2.0mm Bend Insensitive Fiber Optic Patch Cable | #61464 | FS P/N: HD-OM2XXDX | Corning BIF 1/10G Networks |
| Customized OM4 Multimode LC/SC Short Boot Fiber Optic Patch Cable | #186474 | FS P/N: OM4XXSXX | BIF 40/100G Networks |
| Customized Simplex Typical 0.08dB IL OM2 Multimode LC/SC/FC/ST Bend Insensitive Fiber Optic Patch Cable | #17761 | FS P/N: HD-OM2XXSX | BIF 1/10G Networks |
| 2m (7ft) LC UPC to LC UPC Duplex OS2 Single Mode PVC (OFNR) 24 Fibers Indoor Tight-Buffered Breakout Cable | #185933 | FS P/N: ID-SMLC24FDX | G.657.A1 Data Center Systems |
| 10m (33ft) LC UPC to LC UPC Duplex OS2 Single Mode PVC (OFNR) 24 Fibers Indoor Tight-Buffered Breakout Cable | #185934 | FS P/N: ID-SMLC24FDX | G.657.A1 Data Center Systems |
| Customized 24 Fibers OS2 Single Mode LC/SC/FC/ST/LSH Indoor Tight-Buffered Multi-Fiber Breakout Cable | #39036 | FS P/N: ID-SMXX24F | G.657.A1 20/10D Bend Radius Data Center Systems |
| Customized 6 Fibers OS2 Single Mode LC/SC/FC/ST/LSH Indoor Tight-Buffered Multi-Fiber Breakout Cable | #21876 | FS P/N: ID-SMXX6F | G.657.A1 20/10D Bend Radius Data Center Systems |
| Customized 8 Fibers OS2 Single Mode LC/SC/FC/ST/LSH Indoor Tight-Buffered Multi-Fiber Breakout Cable | #21925 | FS P/N: ID-SMXX8F | G.657.A1 20/10D Bend Radius Data Center Systems |
| Customized 12 Fibers OS2 Single Mode LC/SC/FC/ST/LSH Indoor Tight-Buffered Multi-Fiber Breakout Cable | #21983 | FS P/N: ID-SMXX12F | G.657.A1 20/10D Bend Radius Data Center Systems |
| Customized 24 Fibers OS2 Single Mode LC/SC/FC/ST/LSH Indoor Tight-Buffered Multi-Fiber Breakout Cable | #39036 | FS P/N: ID-SMXX24F | G.657.A1 20/10D Bend Radius Data Center Systems |
| Customized 4 Fibers OM3 Multimode LC/SC/FC/ST/LSH Indoor Tight-Buffered Multi-Fiber Breakout Cable | #39041 | FS P/N: ID-OM3XX4F | BIF 20/10D Bend Radius Data Center Systems |
| Customized 6 Fibers OM3 Multimode LC/SC/FC/ST/LSH Indoor Tight-Buffered Multi-Fiber Breakout Cable | #39042 | FS P/N: ID-OM3XX6F | BIF 20/10D Bend Radius Data Center Systems |
| Customized 8 Fibers OM3 Multimode LC/SC/FC/ST/LSH Indoor Tight-Buffered Multi-Fiber Breakout Cable | #39043 | FS P/N: ID-OM3XX8F | BIF 20/10D Bend Radius Data Center Systems |
| Customized 12 Fibers OM3 Multimode LC/SC/FC/ST/LSH Indoor Tight-Buffered Multi-Fiber Breakout Cable | #39044 | FS P/N: ID-OM3XX12F | BIF 20/10D Bend Radius Data Center Systems |
| Customized 24 Fibers OM3 Multimode LC/SC/FC/ST/LSH Indoor Tight-Buffered Multi-Fiber Breakout Cable | #39045 | FS P/N: ID-OM3XX24F | BIF 20/10D Bend Radius Data Center Systems |
| Customized 4 Fibers OM4 Multimode LC/SC/FC/ST/LSH Indoor Tight-Buffered Multi-Fiber Breakout Cable | #39047 | FS P/N: ID-OM4XX4F | BIF 20/10D Bend Radius Data Center Systems |
| Customized 6 Fibers OM4 Multimode LC/SC/FC/ST/LSH Indoor Tight-Buffered Multi-Fiber Breakout Cable | #39048 | FS P/N: ID-OM4XX6F | BIF 20/10D Bend Radius Data Center Systems |
| Customized 8 Fibers OM4 Multimode LC/SC/FC/ST/LSH Indoor Tight-Buffered Multi-Fiber Breakout Cable | #39049 | FS P/N: ID-OM4XX8F | BIF 20/10D Bend Radius Data Center Systems |
| Customized 12 Fibers OM4 Multimode LC/SC/FC/ST/LSH Indoor Tight-Buffered Multi-Fiber Breakout Cable | #39050 | FS P/N: ID-OM4XX12F | BIF 20/10D Bend Radius Data Center Systems |
| Customized 24 Fibers OM4 Multimode LC/SC/FC/ST/LSH Indoor Tight-Buffered Multi-Fiber Breakout Cable | #39051 | FS P/N: ID-OM4XX24F | BIF 20/10D Bend Radius Data Center Systems |
| Customized 4 Fibers OM1/OM2 Multimode LC/SC/FC/ST/LSH Indoor Tight-Buffered Multi-Fiber Breakout Cable | #21530 | FS P/N: ID-MMFXX4F | G.651/BIF 20/10D Bend Radius Data Center Systems |
| Customized 6 Fibers OM1/OM2 Multimode LC/SC/FC/ST/LSH Indoor Tight-Buffered Multi-Fiber Breakout Cable | #21624 | FS P/N: ID-MMFXX6F | G.651/BIF 20/10D Bend Radius Data Center Systems |
| Customized 8 Fibers OM1/OM2 Multimode LC/SC/FC/ST/LSH Indoor Tight-Buffered Multi-Fiber Breakout Cable | #21694 | FS P/N: ID-MMFXX8F | G.651/BIF 20/10D Bend Radius Data Center Systems |
| Customized 12 Fibers OM1/OM2 Multimode LC/SC/FC/ST/LSH Indoor Tight-Buffered Multi-Fiber Breakout Cable | #21732 | FS P/N: ID-MMFXX12F | G.651/BIF 20/10D Bend Radius Data Center Systems |
| Customized 24 Fibers OM1/OM2 Multimode LC/SC/FC/ST/LSH Indoor Tight-Buffered Multi-Fiber Breakout Cable | #39031 | FS P/N: ID-MMFXX24F | G.651/BIF 20/10D Bend Radius Data Center Systems |
| Customized 4 Fibers Indoor/Outdoor OM3 Multimode Assembly LC/SC/FC/ST, 2.0mm Breakout Cable | #178224 | FS P/N: IO-OM3XX4F | G.657.A1 Fiber UV Resistance LSZH Jacket Direct Burial/Conduits Applications |
| Customized 12 Fibers Indoor/Outdoor OM3 Multimode Assembly LC/SC/FC/ST, 2.0mm Breakout Cable | #178225 | FS P/N: IO-OM3XX12F | G.657.A1 Fiber UV Resistance LSZH Jacket Direct Burial/Conduits Applications |
| Customized 1 Fiber Indoor/Outdoor OS2 Single Mode Assembly LC/SC/FC/ST, 2.0mm Breakout Cable | #178223 | FS P/N: IO-OS2XXSX | G.657.A1 Fiber UV Resistance LSZH Jacket Direct Burial/Conduits Applications |
| Customized 2 Fibers Indoor/Outdoor OS2 Single Mode Assembly LC/SC/FC/ST, 2.0mm Breakout Cable | #29584 | FS P/N: IO-OS2XX2F | G.657.A1 Fiber UV Resistance LSZH Jacket Direct Burial/Conduits Applications |
| Customized 4 Fibers Indoor/Outdoor OS2 Single Mode Assembly LC/SC/FC/ST, 2.0mm Breakout Cable | #29606 | FS P/N: IO-OS2XX4F | G.657.A1 Fiber UV Resistance LSZH Jacket Direct Burial/Conduits Applications |
| Customized 6 Fibers Indoor/Outdoor OS2 Single Mode Assembly LC/SC/FC/ST, 2.0mm Breakout Cable | #29607 | FS P/N: IO-OS2XX6F | G.657.A1 Fiber UV Resistance LSZH Jacket Direct Burial/Conduits Applications |
| Customized 8 Fibers Indoor/Outdoor OS2 Single Mode Assembly LC/SC/FC/ST, 2.0mm Breakout Cable | #29608 | FS P/N: IO-OS2XX8F | G.657.A1 Fiber UV Resistance LSZH Jacket Direct Burial/Conduits Applications |
| Customized 12 Fibers Indoor/Outdoor OS2 Single Mode Assembly LC/SC/FC/ST, 2.0mm Breakout Cable | #29609 | FS P/N: IO-OS2XX12F | G.657.A1 Fiber UV Resistance LSZH Jacket Direct Burial/Conduits Applications |
| Customized 24 Fibers Indoor/Outdoor OS2 Single Mode Assembly LC/SC/FC/ST, 2.0mm Breakout Cable | #29610 | FS P/N: IO-OS2XX24F | G.657.A1 Fiber UV Resistance LSZH Jacket Direct Burial/Conduits Applications |
| Customized 4 Fibers Indoor/Outdoor OM2 Multimode Assembly LC/SC/FC/ST, 2.0mm Breakout Cable | #29612 | FS P/N: IO-OM2XX4F | BIF UV Resistance LSZH Jacket Conduits Applications |
| Customized 8 Fibers Indoor/Outdoor OM2 Multimode Assembly LC/SC/FC/ST, 2.0mm Breakout Cable | #29614 | FS P/N: IO-OM2XX8F | BIF UV Resistance LSZH Jacket Conduits Applications |
| 1m (3ft) LC UPC to LC UPC Flat Clip Uniboot Duplex OS2 Single Mode PVC (OFNR) 2.0mm BIF Fiber Optic Patch Cable | #72166 | FS P/N: HD-SMFULCDX | Corning G.657.A1 Toolless Polarity Reversal Flat Clip High-density Applications |
| 2m (7ft) LC UPC to LC UPC Flat Clip Uniboot Duplex OS2 Single Mode PVC (OFNR) 2.0mm BIF Fiber Optic Patch Cable | #72167 | FS P/N: HD-SMFULCDX | Corning G.657.A1 Toolless Polarity Reversal Flat Clip High-density Applications |
| 3m (10ft) LC UPC to LC UPC Flat Clip Uniboot Duplex OS2 Single Mode PVC (OFNR) 2.0mm BIF Fiber Optic Patch Cable | #72168 | FS P/N: HD-SMFULCDX | Corning G.657.A1 Toolless Polarity Reversal Flat Clip High-density Applications |
| 5m (16ft) LC UPC to LC UPC Flat Clip Uniboot Duplex OS2 Single Mode PVC (OFNR) 2.0mm BIF Fiber Optic Patch Cable | #72169 | FS P/N: HD-SMFULCDX | Corning G.657.A1 Toolless Polarity Reversal Flat Clip High-density Applications |
| Customized Uniboot Duplex 0.2dB IL OS2 Single Mode LC/SC UPC BIF Fiber Optic Patch Cable | #68571 | FS P/N: HD-SMFULCDX | Corning G.657.A1 Toolless Polarity Reversal Flat Clip High-density Applications |
| 1m (3ft) LC UPC to LC UPC Flat Clip Uniboot Duplex OM4 Multimode PVC (OFNR) 2.0mm BIF Fiber Optic Patch Cable | #72170 | FS P/N: HD-OM4FULCDX | Corning BIF Toolless Polarity Reversal Flat Clip High-density Applications |
| 2m (7ft) LC UPC to LC UPC Flat Clip Uniboot Duplex OM4 Multimode PVC (OFNR) 2.0mm BIF Fiber Optic Patch Cable | #72171 | FS P/N: HD-OM5FULCDX | Corning BIF Toolless Polarity Reversal Flat Clip High-density Applications |
| 3m (10ft) LC UPC to LC UPC Flat Clip Uniboot Duplex OM4 Multimode PVC (OFNR) 2.0mm BIF Fiber Optic Patch Cable | #72172 | FS P/N: HD-OM6FULCDX | Corning BIF Toolless Polarity Reversal Flat Clip High-density Applications |
| 5m (16ft) LC UPC to LC UPC Flat Clip Uniboot Duplex OM4 Multimode PVC (OFNR) 2.0mm BIF Fiber Optic Patch Cable | #72173 | FS P/N: HD-OM7FULCDX | Corning BIF Toolless Polarity Reversal Flat Clip High-density Applications |
| Customized Uniboot Duplex 0.2dB IL OM4 Multimode LC UPC to LC UPC 2.0mm BIF Fiber Optic Patch Cable | #68573 | FS P/N: HD-OM8FULCDX | Corning BIF Toolless Polarity Reversal Flat Clip High-density Applications |
| Customized Uniboot Duplex 0.2dB IL OM4 Multimode LC UPC to LC UPC 2.0mm BIF Fiber Optic Patch Cable | #68573 | FS P/N: HD-OM4XXULCDX | Corning BIF High-density Applications |
| Customized Uniboot Duplex 0.2dB IL OS2 Single Mode LC/SC UPC BIF Fiber Optic Patch Cable | #68571 | FS P/N: HD-SMXXULCDX | Corning G.657.A1 High-density Applications |
| 1m (3ft) LC UPC to LC UPC Uniboot Duplex OM4 Multimode PVC (OFNR) 2.0mm BIF Fiber Optic Patch Cable | #68477 | FS P/N: HD-OM4ULCDX | Corning BIF High-density Applications |
| 2m (7ft) LC UPC to LC UPC Uniboot Duplex OM4 Multimode PVC (OFNR) 2.0mm BIF Fiber Optic Patch Cable | #68476 | FS P/N: HD-OM4ULCDX | Corning BIF High-density Applications |
| 3m (10ft) LC UPC to LC UPC Uniboot Duplex OM4 Multimode PVC (OFNR) 2.0mm BIF Fiber Optic Patch Cable | #68475 | FS P/N: HD-OM4ULCDX | Corning BIF High-density Applications |
| 5m (16ft) LC UPC to LC UPC Uniboot Duplex OM4 Multimode PVC (OFNR) 2.0mm BIF Fiber Optic Patch Cable | #68474 | FS P/N: HD-OM4ULCDX | Corning BIF High-density Applications |
| Customized Uniboot Duplex 0.2dB IL OM4 Multimode LC UPC to LC UPC 2.0mm BIF Fiber Optic Patch Cable | #68573 | FS P/N: HD-OM4ULCDX | Corning BIF High-density Applications |
| 1m (3ft) LC UPC to LC UPC Uniboot Duplex OS2 Single Mode PVC (OFNR) 2.0mm BIF Fiber Optic Patch Cable | #68485 | FS P/N: HD-SMXXULCDX | Corning G.657.A1 High-density Applications |
| 2m (7ft) LC UPC to LC UPC Uniboot Duplex OS2 Single Mode PVC (OFNR) 2.0mm BIF Fiber Optic Patch Cable | #68484 | FS P/N: HD-SMXXULCDX | Corning G.657.A1 High-density Applications |
| 3m (10ft) LC UPC to LC UPC Uniboot Duplex OS2 Single Mode PVC (OFNR) 2.0mm BIF Fiber Optic Patch Cable | #68483 | FS P/N: HD-SMXXULCDX | Corning G.657.A1 High-density Applications |
| 5m (16ft) LC UPC to LC UPC Uniboot Duplex OS2 Single Mode PVC (OFNR) 2.0mm BIF Fiber Optic Patch Cable | #68482 | FS P/N: HD-SMXXULCDX | Corning G.657.A1 High-density Applications |
| Customized Uniboot Duplex 0.2dB IL OS2 Single Mode LC/SC UPC BIF Fiber Optic Patch Cable | #68571 | FS P/N: HD-SMXXULCDX | Corning G.657.A1 High-density Applications |
| 1m (3ft) LC UPC to LC UPC Uniboot Duplex OM3 Multimode PVC (OFNR) 2.0mm BIF Fiber Optic Patch Cable | #68481 | FS P/N: HD-OM3ULCDX | Corning BIF High-density Applications |
| 2m (7ft) LC UPC to LC UPC Uniboot Duplex OM3 Multimode PVC (OFNR) 2.0mm BIF Fiber Optic Patch Cable | #68480 | FS P/N: HD-OM3ULCDX | Corning BIF High-density Applications |
| 3m (10ft) LC UPC to LC UPC Uniboot Duplex OM3 Multimode PVC (OFNR) 2.0mm BIF Fiber Optic Patch Cable | #68481 | FS P/N: HD-OM3ULCDX | Corning BIF High-density Applications |
| 5m (16ft) LC UPC to LC UPC Uniboot Duplex OM3 Multimode PVC (OFNR) 2.0mm BIF Fiber Optic Patch Cable | #68480 | FS P/N: HD-OM3ULCDX | Corning BIF High-density Applications |
| Customized Uniboot Duplex 0.2dB IL OM3 Multimode LC/SC 2.0mm BIF Fiber Optic Patch Cable | #68572 | FS P/N: HD-OM3ULCDX | Corning BIF High-density Applications |
| 1m (3ft) LC UPC to LC UPC Uniboot with Push Pull Tab OS2 Single Mode PVC (OFNR) 2.0mm Fiber Optic Patch Cable | #62397 | FS P/N: HD-SMPULCDX | Corning G.657.A1 Push-pull Tab High-density Applications |
| 2m (7ft) LC UPC to LC UPC Uniboot with Push Pull Tab OS2 Single Mode PVC (OFNR) 2.0mm Fiber Optic Patch Cable | #62415 | FS P/N: HD-SMPULCDX | Corning G.657.A1 Push-pull Tab High-density Applications |
| 5m (16ft) LC UPC to LC UPC Uniboot with Push Pull Tab OS2 Single Mode PVC (OFNR) 2.0mm Fiber Optic Patch Cable | #62449 | FS P/N: HD-SMPULCDX | Corning G.657.A1 Push-pull Tab High-density Applications |
| Customized Uniboot Duplex 0.2dB IL OS2 Single Mode LC/SC UPC BIF Fiber Optic Patch Cable | #68571 | FS P/N: HD-SMXXULCDX | Corning G.657.A1 Push-pull Tab High-density Applications |
| 1m (3ft) LC UPC to LC UPC Switchable Uniboot Duplex OM4 Multimode PVC (OFNR) 2.0mm Fiber Optic Patch Cable | #68270 | FS P/N: HD-OM4SULCDX | Corning BIF Toolless Polarity Reversal Switchable Clip High-density Applications |
| 5m (16ft) LC UPC to LC UPC Switchable Uniboot Duplex OM4 Multimode PVC (OFNR) 2.0mm Fiber Optic Patch Cable | #68273 | FS P/N: HD-OM4SULCDX | Corning BIF Toolless Polarity Reversal Switchable Clip High-density Applications |
| Customized Uniboot Duplex 0.2dB IL OM4 Multimode LC UPC to LC UPC 2.0mm BIF Fiber Optic Patch Cable | #68573 | FS P/N: HD-OM4XXULCDX | Corning BIF Toolless Polarity Reversal Switchable Clip High-density Applications |
| 1m (3ft) Senko CS™ UPC to LC UPC Flat Clip Uniboot Duplex OS2 Single Mode PVC (OFNR) 2.0mm Fiber Optic Patch Cable, for 200/400G Network Connection | #116820 | FS P/N: HD-SMUCSULCDX | Corning G.657.A1 Push-pull Tabs 400G High-density Applications |
| 2m (7ft) Senko CS™ UPC to LC UPC Flat Clip Uniboot Duplex OS2 Single Mode PVC (OFNR) 2.0mm Fiber Optic Patch Cable, for 200/400G Network Connection | #116821 | FS P/N: HD-SMUCSULCDX | Corning G.657.A1 Push-pull Tabs 400G High-density Applications |
| 3m (10ft) Senko CS™ UPC to LC UPC Flat Clip Uniboot Duplex OS2 Single Mode PVC (OFNR) 2.0mm Fiber Optic Patch Cable, for 200/400G Network Connection | #116822 | FS P/N: HD-SMUCSULCDX | Corning G.657.A1 Push-pull Tabs 400G High-density Applications |
| 5m (16ft) Senko CS™ UPC to LC UPC Flat Clip Uniboot Duplex OS2 Single Mode PVC (OFNR) 2.0mm Fiber Optic Patch Cable, for 200/400G Network Connection | #116823 | FS P/N: HD-SMUCSULCDX | Corning G.657.A1 Push-pull Tabs 400G High-density Applications |
| 10m (33ft) Senko CS™ UPC to LC UPC Flat Clip Uniboot Duplex OS2 Single Mode PVC (OFNR) 2.0mm Fiber Optic Patch Cable, for 200/400G Network Connection | #116824 | FS P/N: HD-SMUCSULCDX | Corning G.657.A1 Push-pull Tabs 400G High-density Applications |
| Customized Length CS™ UPC to LC UPC Flat Clip Uniboot Duplex OS2 Single Mode PVC (OFNR) 2.0mm Fiber Optic Patch Cable, for 200/400G Network Connection | #116825 | FS P/N: HD-SMUCSULCDX | Senko CS™ Connector Corning Fiber 200/400G Links High-density Cabling |
| 1m (3ft) Senko CS™ UPC to CS™ UPC Duplex OS2 Single Mode PVC (OFNR) 2.0mm Fiber Optic Patch Cable, for 200/400G Network Connection | #108741 | FS P/N: HD-SMUCSDX | Corning G.657.A1 Push-pull Tabs 400G High-density Applications |
| 2m (7ft) Senko CS™ UPC to CS™ UPC Duplex OS2 Single Mode PVC (OFNR) 2.0mm Fiber Optic Patch Cable, for 200/400G Network Connection | #108742 | FS P/N: HD-SMUCSDX | Corning G.657.A1 Push-pull Tabs 400G High-density Applications |
| 3m (10ft) Senko CS™ UPC to CS™ UPC Duplex OS2 Single Mode PVC (OFNR) 2.0mm Fiber Optic Patch Cable, for 200/400G Network Connection | #108743 | FS P/N: HD-SMUCSDX | Corning G.657.A1 Push-pull Tabs 400G High-density Applications |
| 5m (16ft) Senko CS™ UPC to CS™ UPC Duplex OS2 Single Mode PVC (OFNR) 2.0mm Fiber Optic Patch Cable, for 200/400G Network Connection | #108744 | FS P/N: HD-SMUCSDX | Corning G.657.A1 Push-pull Tabs 400G High-density Applications |
| 10m (33ft) Senko CS™ UPC to CS™ UPC Duplex OS2 Single Mode PVC (OFNR) 2.0mm Fiber Optic Patch Cable, for 200/400G Network Connection | #108745 | FS P/N: HD-SMUCSDX | Corning G.657.A1 Push-pull Tabs 400G High-density Applications |
| Customized Length CS™ UPC to CS™ UPC Duplex OS2 Single Mode PVC (OFNR) 2.0mm Fiber Optic Patch Cable, for 200/400G Network Connection | #108746 | FS P/N: HD-SMUCSDX | Senko CS™ Connector Corning Fiber 200/400G Links High-density Cabling |
| 1m (3ft) LC UPC to LC UPC Flat Clip Uniboot Duplex with Push Pull Boot OM4 Multimode PVC (OFNR) 2.0mm BIF Fiber Optic Patch Cable | #173913 | FS P/N: HD-OM4FPULCDX | Corning BIF Toolless Polarity Reversal Flat Clip Push-pull Boot High-density Applications |
| 2m (7ft) LC UPC to LC UPC Flat Clip Uniboot Duplex with Push Pull Boot OM4 Multimode PVC (OFNR) 2.0mm BIF Fiber Optic Patch Cable | #173914 | FS P/N: HD-OM4FPULCDX | Corning BIF Toolless Polarity Reversal Flat Clip Push-pull Boot High-density Applications |
| 3m (10ft) LC UPC to LC UPC Flat Clip Uniboot Duplex with Push Pull Boot OM4 Multimode PVC (OFNR) 2.0mm BIF Fiber Optic Patch Cable | #173915 | FS P/N: HD-OM4FPULCDX | Corning BIF Toolless Polarity Reversal Flat Clip Push-pull Boot High-density Applications |
| 5m (16ft) LC UPC to LC UPC Flat Clip Uniboot Duplex with Push Pull Boot OM4 Multimode PVC (OFNR) 2.0mm BIF Fiber Optic Patch Cable | #173916 | FS P/N: HD-OM4FPULCDX | Corning BIF Toolless Polarity Reversal Flat Clip Push-pull Boot High-density Applications |
| 10m (33ft) LC UPC to LC UPC Flat Clip Uniboot Duplex with Push Pull Boot OM4 Multimode PVC (OFNR) 2.0mm BIF Fiber Optic Patch Cable | #173917 | FS P/N: HD-OM4FPULCDX | Corning BIF Toolless Polarity Reversal Flat Clip Push-pull Boot High-density Applications |
| 15m (49ft) LC UPC to LC UPC Flat Clip Uniboot Duplex with Push Pull Boot OM4 Multimode PVC (OFNR) 2.0mm BIF Fiber Optic Patch Cable | #173918 | FS P/N: HD-OM4FPULCDX | Corning BIF Toolless Polarity Reversal Flat Clip Push-pull Boot High-density Applications |
| 20m (66ft) LC UPC to LC UPC Flat Clip Uniboot Duplex with Push Pull Boot OM4 Multimode PVC (OFNR) 2.0mm BIF Fiber Optic Patch Cable | #173919 | FS P/N: HD-OM4FPULCDX | Corning BIF Toolless Polarity Reversal Flat Clip Push-pull Boot High-density Applications |
| 30m (98ft) LC UPC to LC UPC Flat Clip Uniboot Duplex with Push Pull Boot OM4 Multimode PVC (OFNR) 2.0mm BIF Fiber Optic Patch Cable | #173920 | FS P/N: HD-OM4FPULCDX | Corning BIF Toolless Polarity Reversal Flat Clip Push-pull Boot High-density Applications |
| Customized Length LC UPC to LC UPC Flat Clip Uniboot Duplex with Push Pull Boot OM4 Multimode PVC (OFNR) 2.0mm BIF Fiber Optic Patch Cable | #173921 | FS P/N: HD-OM4FPULCDX | Corning BIF Toolless Polarity Reversal Flat Clip Push-pull Boot High-density Applications |
| Customized Uniboot Duplex 0.2dB IL OM3 Multimode LC/SC 2.0mm BIF Fiber Optic Patch Cable | #68572 | FS P/N: HD-OM3XXULCDX | Corning BIF High-density Applications |
| 1m (3ft) LC UPC to LC UPC Flat Clip Uniboot Duplex OM4 Multimode LSZH 2.0mm BIF Fiber Optic Patch Cable | #184138 | FS P/N: HD-OM4FULCDX | Corning BIF Toolless Polarity Reversal |
| 3m (10ft) LC UPC to LC UPC Flat Clip Uniboot Duplex OM4 Multimode LSZH 2.0mm BIF Fiber Optic Patch Cable | #184139 | FS P/N: HD-OM4FULCDX | Corning BIF Toolless Polarity Reversal |
| Customized Uniboot Duplex 0.2dB IL OM4 Multimode LC UPC to LC UPC 2.0mm BIF Fiber Optic Patch Cable | #68573 | FS P/N: HD-OM4XXULCDX | Corning BIF Toolless Polarity Reversal |
| 1m (3ft) Senko SN UPC to SN UPC Uniboot Duplex OS2 Single Mode PVC (OFNR) 1.6mm Fiber Optic Patch Cable, for 400G Network Connection | #155082 | FS P/N: HD-SMUSNDX | Corning G.657.A1 400G High-density Applications |
| 2m (7ft) Senko SN UPC to SN UPC Uniboot Duplex OS2 Single Mode PVC (OFNR) 1.6mm Fiber Optic Patch Cable, for 400G Network Connection | #155083 | FS P/N: HD-SMUSNDX | Corning G.657.A1 400G High-density Applications |
| 3m (10ft) Senko SN UPC to SN UPC Uniboot Duplex OS2 Single Mode PVC (OFNR) 1.6mm Fiber Optic Patch Cable, for 400G Network Connection | #155084 | FS P/N: HD-SMUSNDX | Corning G.657.A1 400G High-density Applications |
| 5m (16ft) Senko SN UPC to SN UPC Uniboot Duplex OS2 Single Mode PVC (OFNR) 1.6mm Fiber Optic Patch Cable, for 400G Network Connection | #155085 | FS P/N: HD-SMUSNDX | Corning G.657.A1 400G High-density Applications |
| 10m (33ft) Senko SN UPC to SN UPC Uniboot Duplex OS2 Single Mode PVC (OFNR) 1.6mm Fiber Optic Patch Cable, for 400G Network Connection | #155086 | FS P/N: HD-SMUSNDX | Corning G.657.A1 400G High-density Applications |
| Customized Length Senko SN UPC to SN UPC Uniboot Duplex OS2 Single Mode PVC (OFNR) 1.6mm Fiber Optic Patch Cable, for 400G Network Connection | #155092 | FS P/N: HD-SMUSNDX | Corning G.657.A1 400G High-density Applications |
| 1m (3ft) LC UPC to LC UPC Flat Clip Uniboot Duplex with Push Pull Boot OS2 Single Mode PVC (OFNR) 2.0mm BIF Fiber Optic Patch Cable | #173904 | FS P/N: HD-SMFPULCDX | Corning G.657.A1 Toolless Polarity Reversal Flat Clip Push-pull Boot 200/400G High-density Applications |
| 2m (7ft) LC UPC to LC UPC Flat Clip Uniboot Duplex with Push Pull Boot OS2 Single Mode PVC (OFNR) 2.0mm BIF Fiber Optic Patch Cable | #173905 | FS P/N: HD-SMFPULCDX | Corning G.657.A1 Toolless Polarity Reversal Flat Clip Push-pull Boot 200/400G High-density Applications |
| 3m (10ft) LC UPC to LC UPC Flat Clip Uniboot Duplex with Push Pull Boot OS2 Single Mode PVC (OFNR) 2.0mm BIF Fiber Optic Patch Cable | #173906 | FS P/N: HD-SMFPULCDX | Corning G.657.A1 Toolless Polarity Reversal Flat Clip Push-pull Boot 200/400G High-density Applications |
| 5m (16ft) LC UPC to LC UPC Flat Clip Uniboot Duplex with Push Pull Boot OS2 Single Mode PVC (OFNR) 2.0mm BIF Fiber Optic Patch Cable | #173907 | FS P/N: HD-SMFPULCDX | Corning G.657.A1 Toolless Polarity Reversal Flat Clip Push-pull Boot 200/400G High-density Applications |
| 10m (33ft) LC UPC to LC UPC Flat Clip Uniboot Duplex with Push Pull Boot OS2 Single Mode PVC (OFNR) 2.0mm BIF Fiber Optic Patch Cable | #173908 | FS P/N: HD-SMFPULCDX | Corning G.657.A1 Toolless Polarity Reversal Flat Clip Push-pull Boot 200/400G High-density Applications |
| 15m (49ft) LC UPC to LC UPC Flat Clip Uniboot Duplex with Push Pull Boot OS2 Single Mode PVC (OFNR) 2.0mm BIF Fiber Optic Patch Cable | #173909 | FS P/N: HD-SMFPULCDX | Corning G.657.A1 Toolless Polarity Reversal Flat Clip Push-pull Boot 200/400G High-density Applications |
| 20m (66ft) LC UPC to LC UPC Flat Clip Uniboot Duplex with Push Pull Boot OS2 Single Mode PVC (OFNR) 2.0mm BIF Fiber Optic Patch Cable | #173910 | FS P/N: HD-SMFPULCDX | Corning G.657.A1 Toolless Polarity Reversal Flat Clip Push-pull Boot 200/400G High-density Applications |
| 30m (98ft) LC UPC to LC UPC Flat Clip Uniboot Duplex with Push Pull Boot OS2 Single Mode PVC (OFNR) 2.0mm BIF Fiber Optic Patch Cable | #173911 | FS P/N: HD-SMFPULCDX | Corning G.657.A1 Toolless Polarity Reversal Flat Clip Push-pull Boot 200/400G High-density Applications |
| Customized Length LC UPC to LC UPC Flat Clip Uniboot Duplex with Push Pull Boot OS2 Single Mode PVC (OFNR) 2.0mm BIF Fiber Optic Patch Cable | #173912 | FS P/N: HD-SMFPULCDX | Corning G.657.A1 Toolless Polarity Reversal Flat Clip Push-pull Boot 200/400G High-density Applications |
| 1m (3ft) Senko SN UPC to Flat Clip LC UPC Uniboot Duplex OS2 Single Mode PVC (OFNR) 1.6mm Fiber Optic Patch Cable, for 400G Network Connection | #155087 | FS P/N: HD-SMUSNFULCDX | Corning G.657.A1 400G High-density Applications |
| 2m (7ft) Senko SN UPC to Flat Clip LC UPC Uniboot Duplex OS2 Single Mode PVC (OFNR) 1.6mm Fiber Optic Patch Cable, for 400G Network Connection | #155088 | FS P/N: HD-SMUSNFULCDX | Corning G.657.A1 400G High-density Applications |
| 3m (10ft) Senko SN UPC to Flat Clip LC UPC Uniboot Duplex OS2 Single Mode PVC (OFNR) 1.6mm Fiber Optic Patch Cable, for 400G Network Connection | #155089 | FS P/N: HD-SMUSNFULCDX | Corning G.657.A1 400G High-density Applications |
| 5m (16ft) Senko SN UPC to Flat Clip LC UPC Uniboot Duplex OS2 Single Mode PVC (OFNR) 1.6mm Fiber Optic Patch Cable, for 400G Network Connection | #155090 | FS P/N: HD-SMUSNFULCDX | Corning G.657.A1 400G High-density Applications |
| 10m (33ft) Senko SN UPC to Flat Clip LC UPC Uniboot Duplex OS2 Single Mode PVC (OFNR) 1.6mm Fiber Optic Patch Cable, for 400G Network Connection | #155091 | FS P/N: HD-SMUSNFULCDX | Corning G.657.A1 400G High-density Applications |
| Customized Length Senko SN UPC to Flat Clip LC UPC Uniboot Duplex OS2 Single Mode PVC (OFNR) 1.6mm Fiber Optic Patch Cable, for 400G Network Connection | #155093 | FS P/N: HD-SMUSNFULCDX | Corning G.657.A1 400G High-density Applications |
| 1m (3ft) US Conec MDC UPC to LC UPC Uniboot Duplex OS2 Single Mode PVC (OFNR) 2.0mm Fiber Optic Patch Cable, for 200/400G Network Connection | #130968 | FS P/N: HD-SMUMDCLCDX | Corning G.657.A1 Toolless Polarity Reversal 400G High-density Applications |
| 2m (7ft) US Conec MDC UPC to LC UPC Uniboot Duplex OS2 Single Mode PVC (OFNR) 2.0mm Fiber Optic Patch Cable, for 200/400G Network Connection | #139411 | FS P/N: HD-SMUMDCLCDX | Corning G.657.A1 Toolless Polarity Reversal 400G High-density Applications |
| 3m (10ft) US Conec MDC UPC to LC UPC Uniboot Duplex OS2 Single Mode PVC (OFNR) 2.0mm Fiber Optic Patch Cable, for 200/400G Network Connection | #130969 | FS P/N: HD-SMUMDCLCDX | Corning G.657.A1 Toolless Polarity Reversal 400G High-density Applications |
| Customized Length MDC UPC to LC UPC Uniboot Duplex OS2 Single Mode PVC (OFNR) 2.0mm Fiber Optic Patch Cable, for 200/400G Network Connection | #130972 | FS P/N: HD-SMUMDCLCDX | Corning G.657.A1 Toolless Polarity Reversal 400G High-density Applications |
| 1m (3ft) US Conec MDC UPC to MDC UPC Uniboot Duplex OS2 Single Mode PVC (OFNR) 2.0mm Fiber Optic Patch Cable, for 200/400G Network Connection | #130963 | FS P/N: HD-SMUMDCDX | Corning G.657.A1 Toolless Polarity Reversal 400G High-density Applications |
| 2m (7ft) US Conec MDC UPC to MDC UPC Uniboot Duplex OS2 Single Mode PVC (OFNR) 2.0mm Fiber Optic Patch Cable, for 200/400G Network Connection | #139410 | FS P/N: HD-SMUMDCDX | Corning G.657.A1 Toolless Polarity Reversal 400G High-density Applications |
| 3m (10ft) US Conec MDC UPC to MDC UPC Uniboot Duplex OS2 Single Mode PVC (OFNR) 2.0mm Fiber Optic Patch Cable, for 200/400G Network Connection | #130964 | FS P/N: HD-SMUMDCDX | Corning G.657.A1 Toolless Polarity Reversal 400G High-density Applications |
| Customized Length MDC UPC to MDC UPC Uniboot Duplex OS2 Single Mode PVC (OFNR) 2.0mm Fiber Optic Patch Cable, for 200/400G Network Connection | #130967 | FS P/N: HD-SMUMDCDX | US Conec MDC Connector Corning BIF Polarity Reversal 200/400G Links High-density Cabling |
| Customized LC/SC/FC/ST Simplex Slow Axis Single Mode PVC (OFNR) 3.0mm Polarization Maintaining Fiber Optic Patch Cable | #70409 | FS P/N: PM-OS2XXSX | Fujikura Fiber Elliptical Clad and Bow-tie |
| LC/UPC Duplex PVC (OFNR) 9/125 Single-mode Fiber Loopback Module | #11997 | FS P/N: LPM-SM-LC | Troubleshooting Fiber Networks |
| Customized Duplex LC/SC PVC (OFNR) Fiber Loopback Module | #11553 | FS P/N: LPM-LC/SC | Troubleshooting Fiber Networks |
| SC/UPC Duplex PVC (OFNR) 9/125 Single-mode Fiber Loopback Module | #11999 | FS P/N: LPM-SM-SC | Troubleshooting Fiber Networks |
| 12 Fibers MTP® Female Type 1 9/125 Single-Mode Fiber Loopback Module | #35790 | FS P/N: LPM-SM-12MTP | Troubleshooting Fiber Networks |
| 24 Fibers MTP® Female Type 1 OM4 50/125 Multimode Fiber Loopback Module | #35793 | FS P/N: LPM-OM4-24MTP | Troubleshooting Fiber Networks |
| 12 Fibers MTP® Male Type 1 9/125 Single-Mode Fiber Loopback Module | #76351 | FS P/N: LPM-SM-12MTP | Troubleshooting Fiber Networks |
| 8 Fibers MTP® Female Type 1 OM4 50/125 Multimode Fiber Loopback Module | #35796 | FS P/N: LPM-OM4-8MTP | Troubleshooting Fiber Networks |
| 16 Fibers MTP® Female Type 1 9/125 Single-Mode Fiber Loopback Module | #163068 | FS P/N: LPM-OS2-16MTP | Troubleshooting Fiber Networks |
| 8 Fibers MTP® Male Type 1 9/125 Single-Mode Fiber Loopback Module | #163065 | FS P/N: LPM-SM-8MTP | Troubleshooting Fiber Networks |
| 24 Fibers MTP® Male Type 1 9/125 Single-Mode Fiber Loopback Module | #163070 | FS P/N: LPM-SM-24MTP | Troubleshooting Fiber Networks |
| Customized LC/SC Duplex OS2 Single Mode 7.0mm LSZH FTTA Outdoor Fiber Patch Cable for Base Station | #155226 | FS P/N: FTTA-OS2XXDX | Corning G.657.A1 Armored Branch Outdoor LTE/4G/5G Base Station |
| Customized LC/SC Simplex OS2 Single Mode 7.0mm LSZH FTTA Outdoor Fiber Patch Cable for Base Station | #155218 | FS P/N: FTTA-OS2XXSX | Corning G.657.A1 Armored Branch Outdoor LTE/4G/5G Base Station |
| 1m (3ft) LC UPC to LC UPC Duplex OS2 Single Mode 7.0mm LSZH FTTA Outdoor Fiber Patch Cable for Base Station | #97935 | FS P/N: FTTA-OS2LCDX | Corning G.657.A1 Armored Branch Outdoor LTE/4G/5G Base Station |
| 2m (7ft) LC UPC to LC UPC Duplex OS2 Single Mode 7.0mm LSZH FTTA Outdoor Fiber Patch Cable for Base Station | #97936 | FS P/N: FTTA-OS2LCDX | Corning G.657.A1 Armored Branch Outdoor LTE/4G/5G Base Station |
| 3m (10ft) LC UPC to LC UPC Duplex OS2 Single Mode 7.0mm LSZH FTTA Outdoor Fiber Patch Cable for Base Station | #97937 | FS P/N: FTTA-OS2LCDX | Corning G.657.A1 Armored Branch Outdoor LTE/4G/5G Base Station |
| 5m (16ft) LC UPC to LC UPC Duplex OS2 Single Mode 7.0mm LSZH FTTA Outdoor Fiber Patch Cable for Base Station | #97938 | FS P/N: FTTA-OS2LCDX | Corning G.657.A1 Armored Branch Outdoor LTE/4G/5G Base Station |
| 10m (33ft) LC UPC to LC UPC Duplex OS2 Single Mode 7.0mm LSZH FTTA Outdoor Fiber Patch Cable for Base Station | #97939 | FS P/N: FTTA-OS2LCDX | Corning G.657.A1 Armored Branch Outdoor LTE/4G/5G Base Station |
| 20m (66ft) LC UPC to LC UPC Duplex OS2 Single Mode 7.0mm LSZH FTTA Outdoor Fiber Patch Cable for Base Station | #97940 | FS P/N: FTTA-OS2LCDX | Corning G.657.A1 Armored Branch Outdoor LTE/4G/5G Base Station |
| 30m (98ft) LC UPC to LC UPC Duplex OS2 Single Mode 7.0mm LSZH FTTA Outdoor Fiber Patch Cable for Base Station | #97941 | FS P/N: FTTA-OS2LCDX | Corning G.657.A1 Armored Branch Outdoor LTE/4G/5G Base Station |
| 50m (164ft) LC UPC to LC UPC Duplex OS2 Single Mode 7.0mm LSZH FTTA Outdoor Fiber Patch Cable for Base Station | #97942 | FS P/N: FTTA-OS2LCDX | Corning G.657.A1 Armored Branch Outdoor LTE/4G/5G Base Station |
| 3m (10ft) LC UPC to LC UPC Simplex OS2 Single Mode 7.0mm LSZH FTTA Outdoor Fiber Patch Cable for Base Station | #155211 | FS P/N: FTTA-OS2LCSX | Corning G.657.A1 Armored Branch Outdoor LTE/4G/5G Base Station |
| 5m (16ft) LC UPC to LC UPC Simplex OS2 Single Mode 7.0mm LSZH FTTA Outdoor Fiber Patch Cable for Base Station | #155212 | FS P/N: FTTA-OS2LCSX | Corning G.657.A1 Armored Branch Outdoor LTE/4G/5G Base Station |
| 10m (33ft) LC UPC to LC UPC Simplex OS2 Single Mode 7.0mm LSZH FTTA Outdoor Fiber Patch Cable for Base Station | #155213 | FS P/N: FTTA-OS2LCSX | Corning G.657.A1 Armored Branch Outdoor LTE/4G/5G Base Station |
| 20m (66ft) LC UPC to LC UPC Simplex OS2 Single Mode 7.0mm LSZH FTTA Outdoor Fiber Patch Cable for Base Station | #155214 | FS P/N: FTTA-OS2LCSX | Corning G.657.A1 Armored Branch Outdoor LTE/4G/5G Base Station |
| 30m (98ft) LC UPC to LC UPC Simplex OS2 Single Mode 7.0mm LSZH FTTA Outdoor Fiber Patch Cable for Base Station | #155215 | FS P/N: FTTA-OS2LCSX | Corning G.657.A1 Armored Branch Outdoor LTE/4G/5G Base Station |
| 50m (164ft) LC UPC to LC UPC Simplex OS2 Single Mode 7.0mm LSZH FTTA Outdoor Fiber Patch Cable for Base Station | #155216 | FS P/N: FTTA-OS2LCSX | Corning G.657.A1 Armored Branch Outdoor LTE/4G/5G Base Station |
| Customized Length LC UPC to LC UPC Simplex OS2 Single Mode 7.0mm LSZH FTTA Outdoor Fiber Patch Cable for Base Station | #155217 | FS P/N: FTTA-OS2LCSX | Corning G.657.A1 Armored Branch Outdoor LTE/4G/5G Base Station |
| 3m (10ft) LC UPC to SC UPC Duplex OS2 Single Mode 7.0mm LSZH FTTA Outdoor Fiber Patch Cable for Base Station | #155219 | FS P/N: FTTA-OS2LCSCDX | Corning G.657.A1 Armored Branch Outdoor LTE/4G/5G Base Station |
| 5m (16ft) LC UPC to SC UPC Duplex OS2 Single Mode 7.0mm LSZH FTTA Outdoor Fiber Patch Cable for Base Station | #155220 | FS P/N: FTTA-OS2LCSCDX | Corning G.657.A1 Armored Branch Outdoor LTE/4G/5G Base Station |
| 10m (33ft) LC UPC to SC UPC Duplex OS2 Single Mode 7.0mm LSZH FTTA Outdoor Fiber Patch Cable for Base Station | #155221 | FS P/N: FTTA-OS2LCSCDX | Corning G.657.A1 Armored Branch Outdoor LTE/4G/5G Base Station |
| 20m (66ft) LC UPC to SC UPC Duplex OS2 Single Mode 7.0mm LSZH FTTA Outdoor Fiber Patch Cable for Base Station | #155222 | FS P/N: FTTA-OS2LCSCDX | Corning G.657.A1 Armored Branch Outdoor LTE/4G/5G Base Station |
| 30m (98ft) LC UPC to SC UPC Duplex OS2 Single Mode 7.0mm LSZH FTTA Outdoor Fiber Patch Cable for Base Station | #155223 | FS P/N: FTTA-OS2LCSCDX | Corning G.657.A1 Armored Branch Outdoor LTE/4G/5G Base Station |
| 50m (164ft) LC UPC to SC UPC Duplex OS2 Single Mode 7.0mm LSZH FTTA Outdoor Fiber Patch Cable for Base Station | #155224 | FS P/N: FTTA-OS2LCSCDX | Corning G.657.A1 Armored Branch Outdoor LTE/4G/5G Base Station |
| Customized Length LC UPC to SC UPC Duplex OS2 Single Mode 7.0mm LSZH FTTA Outdoor Fiber Patch Cable for Base Station | #155225 | FS P/N: FTTA-OS2LCSCDX | Corning G.657.A1 Armored Branch Outdoor LTE/4G/5G Base Station |
| 1m (3ft) LC to ST OM1 Mode Conditioning PVC (OFNR) Fiber Optic Patch Cable | #43424 | FS P/N: MC-LCE-ST-OM1-1M | Compliant with IEEE 802.3z standard, MCP Cable is specially used for singlemode and multimode interconnection and applicated over multimode plants in Gigabit Ethernet. |
| 2m (7ft) LC to ST OM1 Mode Conditioning PVC (OFNR) Fiber Optic Patch Cable | #43425 | FS P/N: MC-LCE-ST-OM1-2M | Compliant with IEEE 802.3z standard, MCP Cable is specially used for singlemode and multimode interconnection and applicated over multimode plants in Gigabit Ethernet. |
| 3m (10ft) LC to ST OM1 Mode Conditioning PVC (OFNR) Fiber Optic Patch Cable | #43423 | FS P/N: MC-LCE-ST-OM1-3M | Compliant with IEEE 802.3z standard, MCP Cable is specially used for singlemode and multimode interconnection and applicated over multimode plants in Gigabit Ethernet. |
| 1m (3ft) LC to SC OM1 Mode Conditioning PVC (OFNR) Fiber Optic Patch Cable | #43421 | FS P/N: MC-LCE-SC-OM1-1M | Compliant with IEEE 802.3z standard, MCP Cable is specially used for singlemode and multimode interconnection and applicated over multimode plants in Gigabit Ethernet. |
| 2m (7ft) LC to SC OM1 Mode Conditioning PVC (OFNR) Fiber Optic Patch Cable | #43422 | FS P/N: MC-LCE-SC-OM1-2M | Compliant with IEEE 802.3z standard, MCP Cable is specially used for singlemode and multimode interconnection and applicated over multimode plants in Gigabit Ethernet. |
| 3m (10ft) LC to SC OM1 Mode Conditioning PVC (OFNR) Fiber Optic Patch Cable | #43423 | FS P/N: MC-LCE-SC-OM1-3M | Compliant with IEEE 802.3z standard, MCP Cable is specially used for singlemode and multimode interconnection and applicated over multimode plants in Gigabit Ethernet. |
| Customized OM1 Mode Conditioning PVC (OFNR) / LSZH Fiber Optic Patch Cable | #11911 | FS P/N: MC-OM1 | Compliant with IEEE 802.3z standard, MCP Cable is specially used for singlemode and multimode interconnection and applicated over multimode plants in Gigabit Ethernet. |
| Customized OM2 Mode Conditioning PVC (OFNR) / LSZH Fiber Optic Patch Cable | #11906 | FS P/N: MC-OM2 | Compliant with IEEE 802.3z standard, MCP Cable is specially used for singlemode and multimode interconnection and applicated over multimode plants in Gigabit Ethernet. |
| Customized OM3 Mode Conditioning PVC (OFNR) / LSZH Fiber Optic Patch Cable | #17011 | FS P/N: MC-OM3 | Compliant with IEEE 802.3z standard, MCP Cable is specially used for singlemode and multimode interconnection and applicated over multimode plants in Gigabit Ethernet. |
| Customized OM4 Mode Conditioning PVC (OFNR) / LSZH Fiber Optic Patch Cable | #17009 | FS P/N: MC-OM4 | Compliant with IEEE 802.3z standard, MCP Cable is specially used for singlemode and multimode interconnection and applicated over multimode plants in Gigabit Ethernet. |